October 29, 2020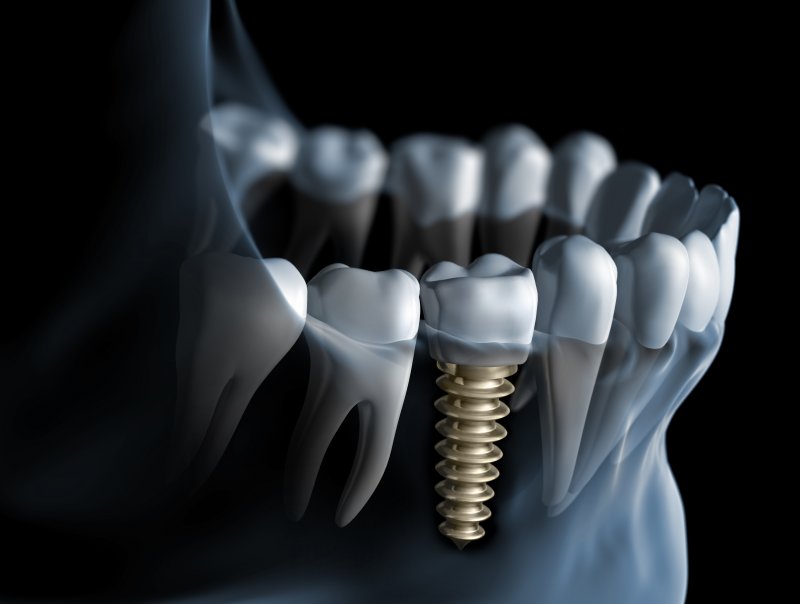 With modern dental technology, there are several different options out there when it comes to replacing your missing teeth. One that has become very popular over the last few years is dental implants. This is because they have a wide variety of different benefits. However, dental implants in Fresno aren't for everyone. Continue reading to learn about some issues that could keep you from getting dental implants in the future.
Periodontal Disease
In order to get dental implants, it is essential that you have healthy gum tissue. Gum disease is an infection of the gum tissue, and this can develop around the implant and lead to a failure if it hasn't been properly treated. You will need to receive periodontal therapy before you will be able to be considered for dental implant surgery.
Insufficient Jawbone
When you don't have enough supportive bone available, your dentist will be unable to place the implant in a stable enough location in the mouth. This type of bone loss usually occurs from missing teeth but can also be caused by periodontal disease and osteoporosis.
Smoking
Even though dental implants have a high success rate of up to 98%, being a smoker increases your chances of having a dental implant failure. Just because you're a smoker doesn't mean that you will be automatically disqualified for the procedure, but it is super important that you refrain from smoking for at least one week before and two months after your implant placement surgery.
Poor Oral Hygiene
If you aren't taking care of your smile now, who's to say that you will after you get dental implants. If you are unable to thoroughly clean your teeth each day, you will not make a good candidate for this tooth replacement option.
Medical Conditions
A dental implant failure is more likely if you've been diagnosed with an autoimmune disease or conditions like diabetes and rheumatoid arthritis. This is because these conditions affect your body's ability to heal, therefore interfering with the osseointegration process, where the implant fuses with your jawbone. Certain medications can also increase your likelihood of a dental implant failure. This is why it's important to talk to your dentist about any medications that you are currently taking.
Dental implants are a popular choice for replacing missing teeth, but there are other options out there too. Ask your dentist in Fresno if you would make a good candidate. You'll have your smile back in no time!
About the Author
Dr. Byron Reintjes is a well experienced dentist who has been serving patients in Fresno since 1991. He earned his doctorate from the Case Western Reserve University School of Dentistry and is trained in implant dentistry. For more information on dental implants or to schedule a consultation to find out if they're right for you, visit his website or call (559) 438-6684.
Comments Off

on Issues That Prevent You from Getting Dental Implants
No Comments
No comments yet.
RSS feed for comments on this post.
Sorry, the comment form is closed at this time.