Tooth-Colored Fillings – Fresno, CA
Quick & Simple
Treatment for Cavities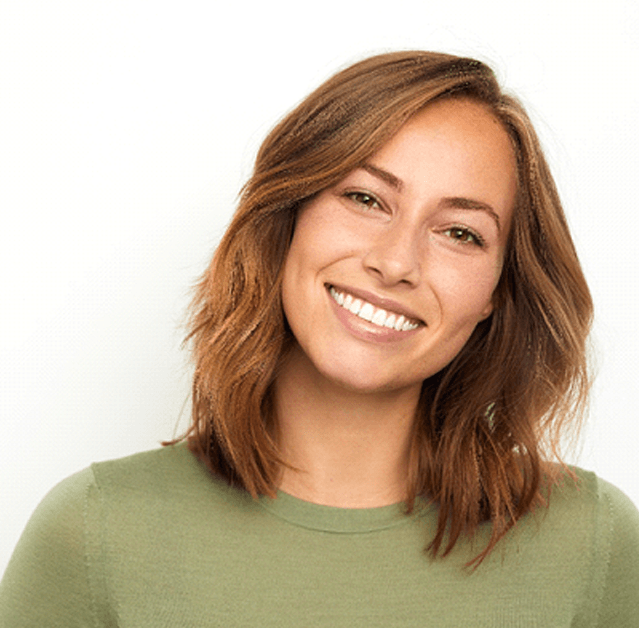 Many people have experienced cavities in their lifetime. According to the CDC, more than 90% of Americans that are age 20 or older have had at least one. Unfortunately, it's also been reported that more than a quarter of American adults are struggling with untreated cavities. If left unchecked, tooth decay can lead to serious complications such as severe toothaches and oral infections. To treat cavities and prevent future concerns, Dr. Byron L. Reintjes offers tooth-colored fillings in Fresno. This treatment can repair decayed pearly whites or replace amalgam fillings to provide the seamless results you deserve. Read on to learn more or give us a call to schedule your appointment!
Why Choose The Fresno Family Dental Office of Byron L. Reintjes, DDS for Tooth-Colored Fillings?
Natural-Looking & Biocompatible Dental Materials
Durable & Long-Lasting Restorative Solutions
Welcomes Dental Insurance & Offers Alternative Financing
What Are Tooth-Colored Fillings?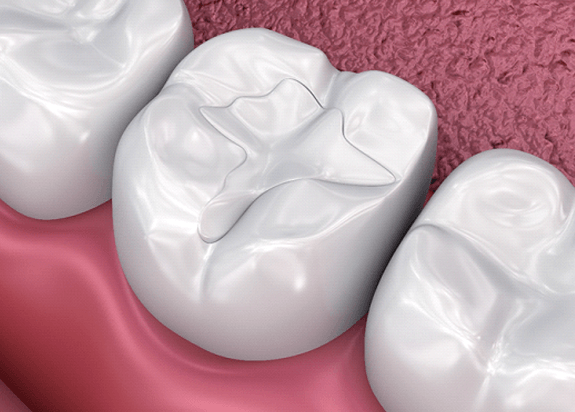 Dental fillings used to be made from amalgam—a metal mixture usually containing components like nickel, silver, gold, and sometimes tiny traces of mercury. Though these restorations are durable and long-lasting, they do leave a visible metallic glint on your teeth and may cause dental problems over time.
With modern composite fillings, you'll be able to enjoy several improvements in the treatment. Firstly, they'll be made out of biocompatible composite resin which won't consist of any harmful metals or chemicals. This material can also be specifically shaded to match your natural enamel, providing a flawless blend with the rest of your smile. The composite resin will bond more efficiently to your teeth than amalgam, meaning your filling will be better at sealing out sensitivity and preventing future cavities.
The Process of Getting a Tooth-Colored Filling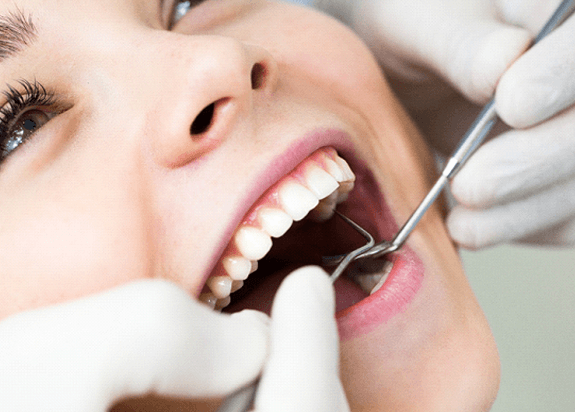 The Benefits of Tooth-Colored Fillings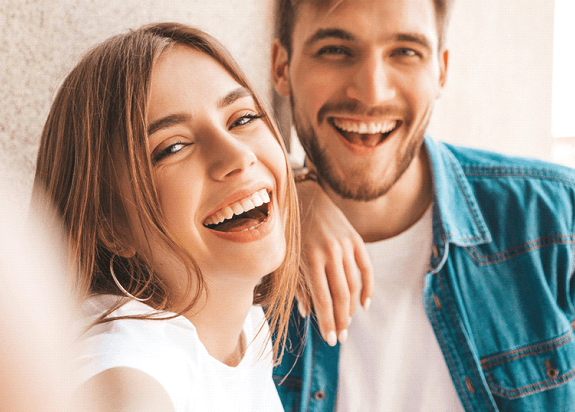 Most dentists agree that tooth-colored fillings are the ideal solution for addressing cavities. We can effectively remove and replace amalgam or silver fillings with a more comfortable and healthier option. Here are several benefits you can expect to enjoy from this treatment:
Essentially invisible restoration once placed
More efficient at preventing future cavities or infection
Improved ability to seal out dental sensitivity
Best for patients with metal sensitivities or allergies
Biocompatible and mercury-free dental material