Replacing Missing Teeth – Fresno, CA
Filling Gaps and Improving Smiles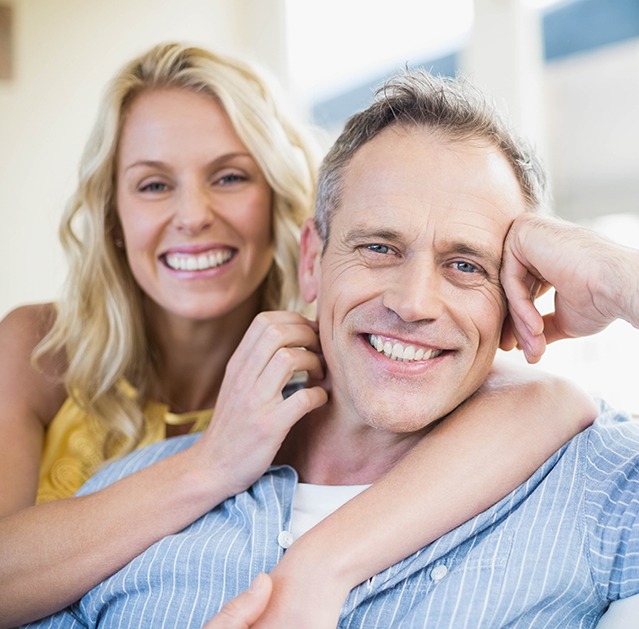 A complete row of teeth is essential for maintaining an optimal level of oral health. If one tooth is lost for any reason, it needs to be replaced immediately! Dr. Reintjes can offer a number of solutions for tooth loss depending on your needs, whether it's to fill in a single gap or to replace an entire arch. A well-made tooth replacement will help you enjoy all your favorite foods, prevent your remaining natural teeth from drifting out of place, and improve the overall quality of your life. Call us today to schedule a consultation to discuss replacing missing teeth in Fresno, CA!
Why Choose the Fresno Family Dental Office of Byron L. Reintjes, DDS for Replacing Missing Teeth?
Variety of Options in One Location
Implants Placed and Restored In-House
State of the Art Dental Technology
Dental Bridges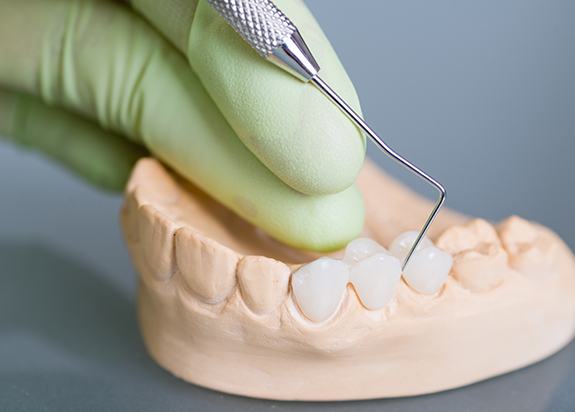 Dental bridges consist of at least three main parts: two dental crowns and one or more prosthetic teeth. The crowns hold the prosthetic teeth between them so that they can fill in the empty space in your mouth. The bridge will be attached to your natural teeth, allowing it to stay firmly in place. Each bridge is carefully designed to match the surrounding teeth so that it looks completely natural in your mouth, and your prosthetic teeth will be made to completely fill in the space in your mouth.
Learn More About Dental Bridges
Dentures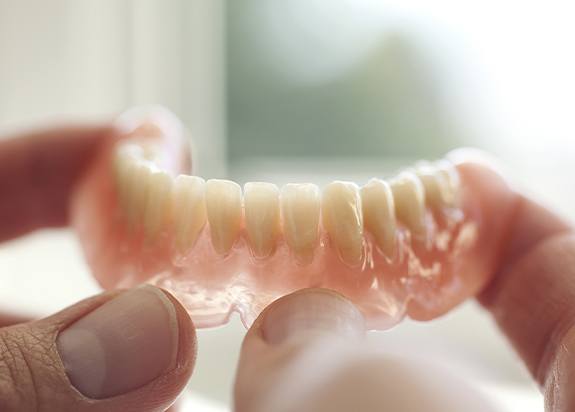 Full and partial dentures provide a replacement option for patients who have lost a substantial number of teeth due to decay, injury, or bone loss. Consisting of prosthetic teeth affixed to a base that looks like your healthy, natural gum tissue, dentures can help you regain your confident, attractive smile. A full denture replaces an entire arch of missing teeth on the upper or lower jaw, while a partial denture fits in with your existing natural teeth like a missing puzzle piece.
Dental Implants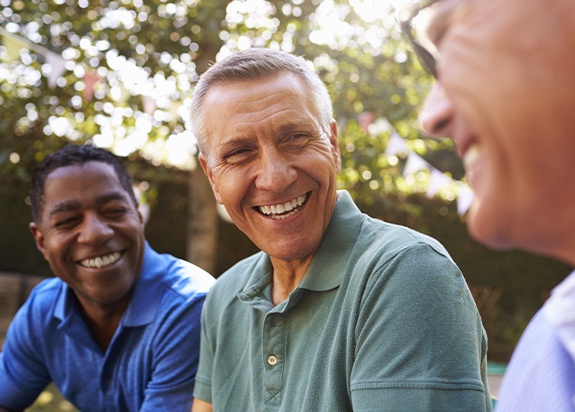 Do you not want to make alterations to your natural teeth to make room for a bridge? Are you bothered by dentures that slip out of place at inopportune moments? In most cases, dental implants are considered the best option for tooth replacement. The implants themselves can act as roots for any number of teeth; not only do they keep the smile stable, but they also stimulate the jawbone and bone tissue, keeping them healthy so that the mouth retains its natural shape, structure, and function over the long term.