Dental Checkups & Cleanings – Fresno, CA
Preventing Oral Health Concerns
Ahead of Time
Although not every dental emergency can be avoided, those who practice regular preventive care can significantly reduce their risks of oral health issues. While brushing and flossing are essential to preserving your teeth, one of the most important measures is to visit Dr. Byron L. Reintjes for dental checkups and cleanings in Fresno. Not only will he be able to remove plaque, tartar, and bacteria from your smile, but he'll also provide the necessary treatment to address any developing issues he may detect. Feel free to schedule an appointment with our team if it's been longer than six months since your last visit. Give us a call if you wish to learn more!
Why Choose The Fresno Family Dental Office Of Byron L. Reintjes, DDS for Dental Checkups & Cleanings?
Utilizes High-Quality Dental Technology
Expert & Dedicated Dental Team
Caring Dentist With Decades of Experience
Why Are Regular Dental Checkups & Cleanings Important?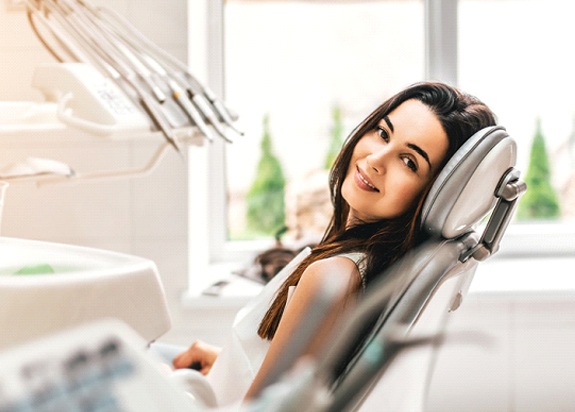 Frequently brushing and flossing your teeth is a crucial part of maintaining a healthy smile. However, these habits alone won't be sufficient. Even if you practice a solid routine, some areas in your mouth will be too hard to reach with a toothbrush or dental floss. This can allow deposits of plaque, tartar, and bacteria to accumulate around your pearly whites. If left unchecked, these areas can become a feeding ground for millions of germs that can wreak havoc on your smile. In time, toxins and infection will begin to damage your gums and teeth, creating issues like oral infections, chronic bad breath, and even tooth loss.
To avoid these complications, you can visit Dr. Reintjes for your biannual dental checkups and cleanings. With these straightforward and quick appointments, we'll be able to monitor your oral health for any concerns that we can address while they're still small and easy to fix. Once we've performed the necessary treatment, we'll provide professional polishing to get rid of any bacteria, plaque, and tartar on your smile. This will decrease your chances of experiencing any dental problems.
What to Expect During a Dental Checkup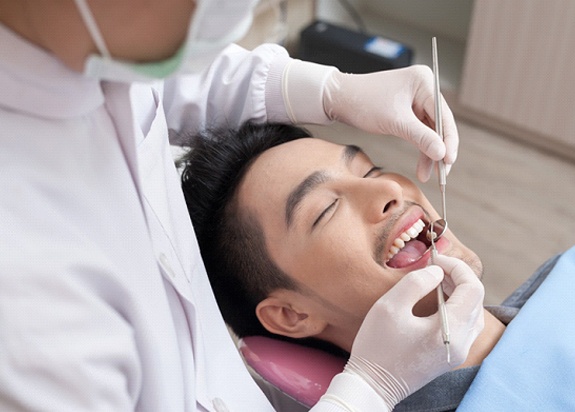 Firstly, Dr. Reintjes will assess your mouth for any underlying or growing concerns. Your dental evaluation will typically involve a visual exam of your teeth, gums, and soft oral tissues, as well as taking X-rays to assess your jawbone and the roots of your pearly whites. We'll also check the integrity of any dental restorations (such as fillings, crowns, or dentures, if any), your gum health, and offer an oral cancer screening.
We'll walk you through our findings, explaining any issues we may have detected, like cavities or gum disease. Our team will discuss the problems and recommend how best to address them. Once we're all on the same page, we can develop a detailed treatment plan on how to get you back to good oral health. We can even demonstrate proper cleaning techniques, recommend dental hygiene products for your specific smile, and answer any questions you may have for us.
What to Expect During a Dental Cleaning