Root Canal Therapy – Fresno, CA
Finding Relief
from Tooth Pain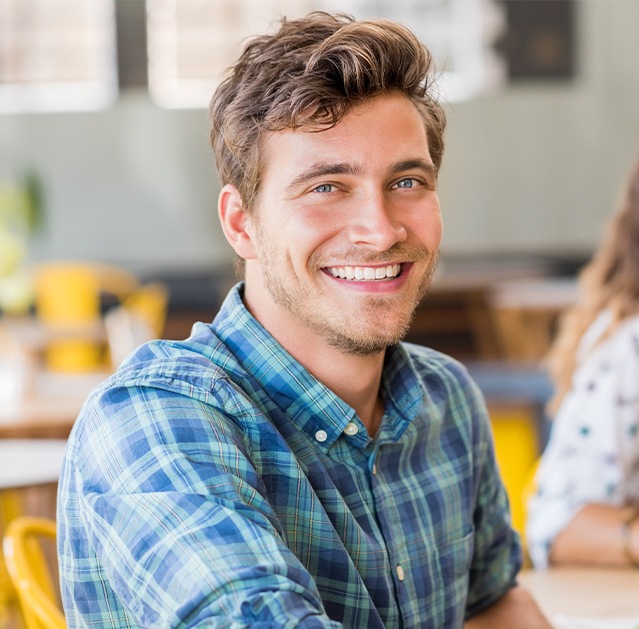 Most people approach the idea of a root canal with fear or dread. However, root canal therapy with our Fresno, CA dentist can actually save your tooth and relieve pain. When your tooth experiences severe trauma or deep decay, the nerve, or pulp, can die. An infection builds up inside, and this can cause pressure and discomfort.
With a root canal, Dr. Reintjes can remove the diseased tissue and clean the tooth's canals. Next, he will fill the canals with a manmade substance and then seal the tooth with a crown. During your procedure, you'll remain comfortable thanks to anesthesia, and afterward, simple over-the-counter analgesics can address any mild soreness.
Why Choose the Fresno Family Dental Office of Byron L. Reintjes, DDS for Root Canal Therapy?
State of the Art Techniques and Technology
Dental Sedation Offered for Your Comfort
Highly Experienced Dentist and Caring Team
The Root
Canal Procedure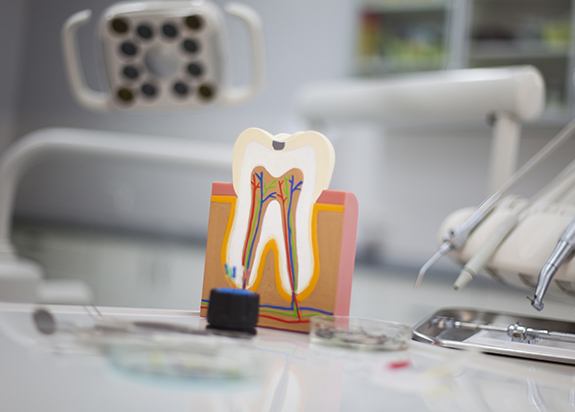 The root canal procedure is nowhere near as painful as television might have you believe. The area around the tooth receiving treatment will be numbed in order to keep you as comfortable as possible. Other forms of sedation are also available. During the treatment, we'll open the tooth and remove the pulp along with any harmful bacteria that might be hiding in the canals. Then we'll simply refill and reseal the tooth. In most cases, we'll also place a crown to protect it afterwards.
Reasons for
a Root Canal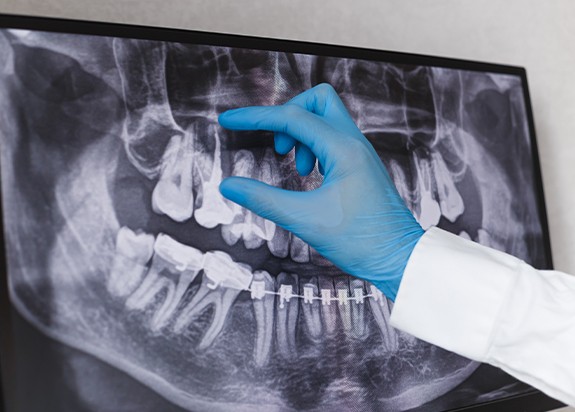 A root canal needs to be performed if the pulp inside the tooth (which contains numerous blood vessels and nerves) has become infected. The pulp won't get better on its own, and it needs to be removed if you want to preserve the tooth itself. Possible symptoms that can indicate that you need a root canal include persistent pain, increased sensitivity when biting or eating something hot or cold, swelling, fever, and small sores on the gum tissue.