Cosmetic Dentistry – Fresno, CA
Creating
Beautiful Smiles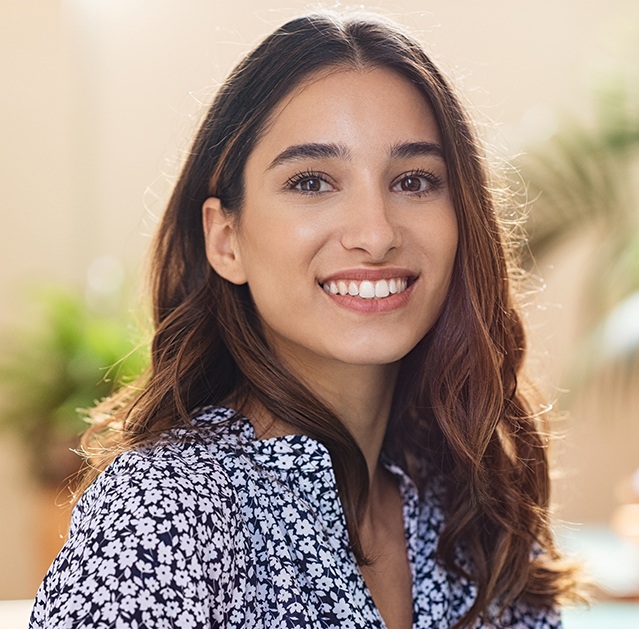 Do you want to look in the mirror and like what you see? Would you rather hide your smile than share it? Do you envy the fabulous smiles you see on other people?
If you answered yes to any of these questions, consider cosmetic dentistry in our Fresno, CA dental office. With artistry and expertise, Dr. Reintjes removes dental flaws to enhance overall image and self-esteem. A full smile makeover can change a smile from drab to dynamite with just a few procedures.
With our cosmetic dentistry patients, we like to begin with a consultation. Dr. Reintjes will meet with you, listen to your goals, and define your visions of perfection. He will then explain some of our popular cosmetic procedures, like cosmetic bonding, teeth whitening, and porcelain veneers or Lumineers. Ultimately, you can use them to change as much or as little as you desire.
Why Choose the Fresno Family Dental Office of Byron L. Reintjes, DDS for Cosmetic Dentistry?
Thin, Reversible Lumineers Available
Metal-Free Dental Restoration Options
Variety of Advanced Dental Procedures
Porcelain Veneers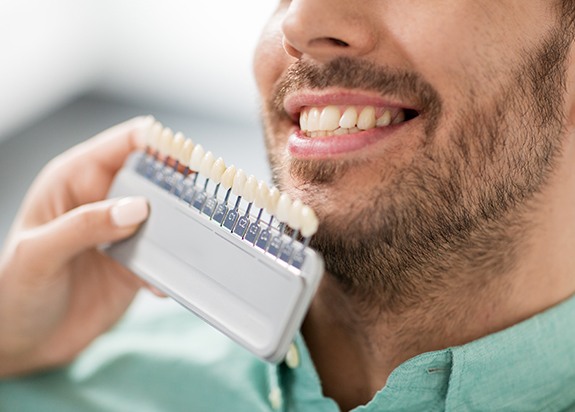 If you have mostly healthy teeth but can't get past certain cosmetic imperfections affecting those in the front, porcelain veneers could be the perfect solution for you. These thin, attractive coverings are affixed to the front side of the teeth that show when you smile. They can remake their size, shape, and overall appearance at the same time. Porcelain veneers require the removal of some tooth enamel but may last longer.
Learn More About Porcelain Veneers
Lumineers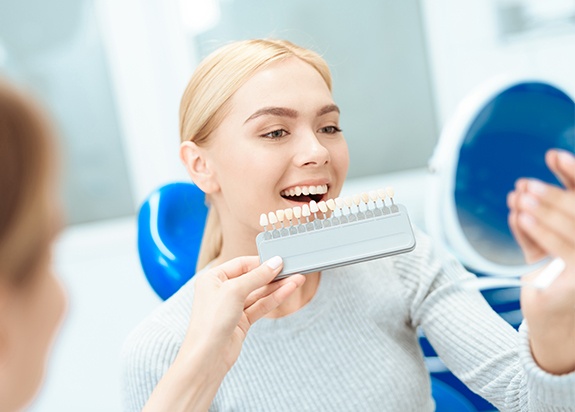 Lumineers are a different type of veneer. They work largely the same, being placed on the front of the teeth in order to hide cracks and stains. However, they are much thinner, meaning they can be applied to the teeth right away without needing to remove enamel first. This makes them a more cost-effective option that reduces the amount of preparations required. As a side benefit, Lumineers can be removed later if you so choose since they don't require us to make permanent changes to the teeth.
Metal-Free Dental Restorations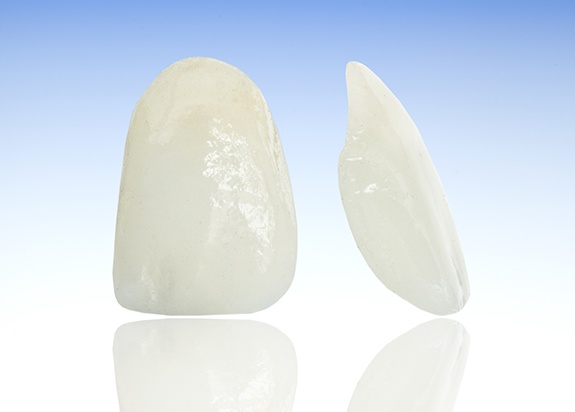 If you have damage or decay on the teeth located in the front of your smile, a metal-free restoration can provide a sturdy and attractive solution you need. Crowns made of dental ceramic/porcelain offer a more natural appearance compared to those made of metal while also allowing you to eat, chew, and speak just like you're used to. Metal-free restorations can be expected to last just as long as those made of visible materials, like gold or metal alloys, as well.
Dental Bonding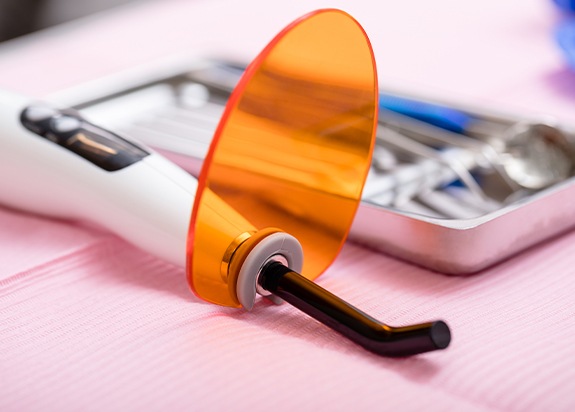 Direct bonding (also known as cosmetic bonding) uses the same biocompatible resin of tooth-colored fillings to remake the appearance of broken, chipped, stained, irregular, or otherwise imperfect tooth enamel. A highly affordable, non-invasive alternative to porcelain veneers, direct bonding is 100% customizable to meet your unique smile needs and can also be completed in a single visit to Dr. Reintjes's dental office — no anesthesia or sedation required.
Learn More About Direct Bonding
Teeth Whitening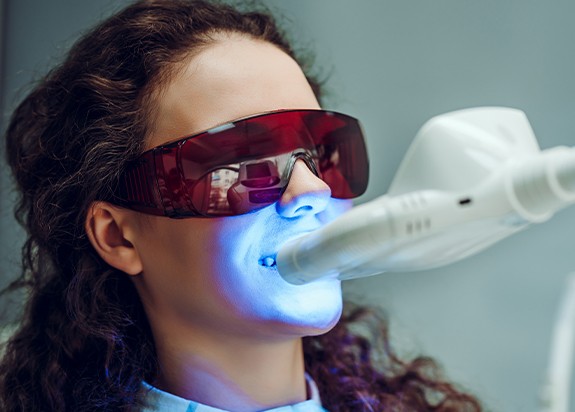 Professional teeth whitening erases the stains and discoloration that make you look older than you really are. With in-office Zoom! Whitening, we can brighten your smile by up to 8 shades in a single visit to the dental office. Your Fresno cosmetic dentist also offers highly effective take-home whitening treatments, which are completed over the course of about 2 weeks, so you can reveal your dazzling results at the pace that suits your schedule best.
Learn More About Teeth Whitening
Smile Makeovers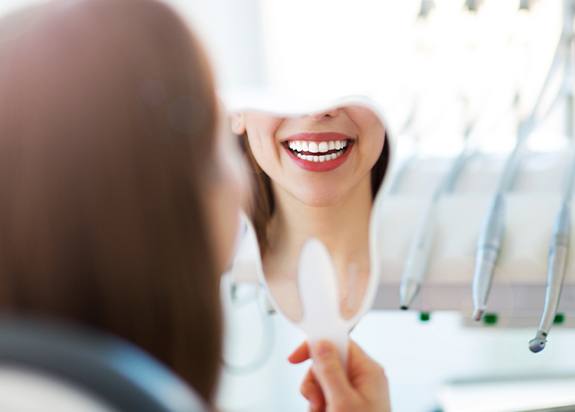 Sometimes, a single cosmetic treatment is not enough to transform the appearance of a significantly damaged or imperfect smile. If that is the case with your teeth, chances are good you could benefit from a beautiful smile makeover. This is a comprehensive approach in which Dr. Reintjes may combine any of the above treatments along with necessary restorative care to completely overhaul your smile. The total amount of time it takes depends on the procedures being performed.
Learn More About Smile Makeovers
Gum Recontouring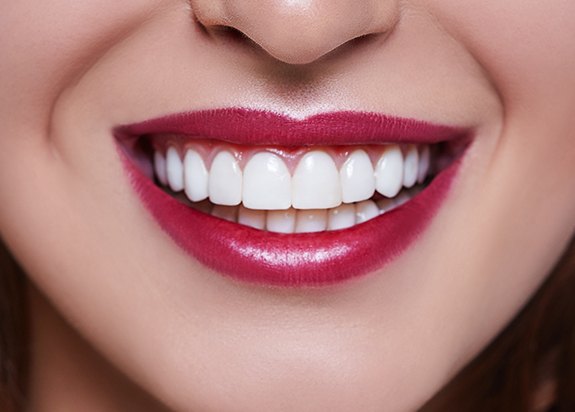 If you were born with uneven gums, you don't have to be stuck with a gummy smile for the rest of your life. Cosmetic gum recontouring allows us to reshape your gum tissue so that it doesn't cover too much of the surface of your teeth. This procedure can be done with a dental laser, ensuring that we don't remove more tissue than is actually necessary. A similar procedure called crown lengthening can be used to make room for a cosmetic crown.
Understanding the Cost of Cosmetic Dentistry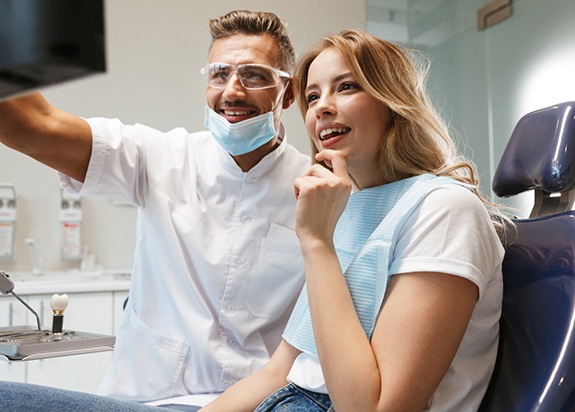 There is a common misconception that cosmetic dentistry is only financially feasible for the rich and famous, but that is simply not true! Every case is unique, which means, each patient will not pay the same amount as someone else. Only until you schedule a consultation with Dr. Reintjes will we be able to provide a clear cost of cosmetic dentistry in Fresno. From veneers and teeth whitening to gum recontouring and smile makeover, the price varies, and our team will be here to help you through the financial side of dentistry, so you can focus on your upcoming transformation.
Which Cosmetic Dental Service is Right for Me?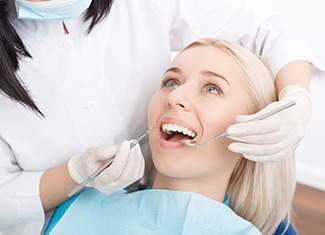 Knowing which cosmetic dental service is right for you is only possible after allowing a cosmetic dentist in Fresno to evaluate your smile and make appropriate recommendations. Some of the treatments available at our dental office include:
Porcelain Veneers: These thin, porcelain, shell coverings conceal imperfections of all kinds and fit snugly over the surface of your teeth. They can change the size, shape, and color and take only two appointments to complete. They are, however, more expensive than many other cosmetic solutions.
Lumineers: Similar to regular veneers, Lumineers are much thinner and do not require the removal of tooth enamel. They are reversible and more affordable. They also cover many of the same imperfections, making them a popular option among self-conscious individuals.
Metal-Free Restorations: If a decayed or damaged tooth needs protection, a metal-free dental crown can be created to not only safeguard your smile from future reinfection but also blend in with your existing smile.
Dental Bonding: One of the most affordable solutions available on the market, dental bonding is quick and easy, and it can be completed in just one appointment. Using tooth-colored composite resin, Dr. Reintjes places it onto the enamel and sculpts it into place, concealing the flaw and hardening it with a special curing light.
Teeth Whitening: Whether you opt for in-office or take-home whitening, we can eliminate stains and discoloration to leave you with a smile that is up to 8 shades brighter!
Gum Recontouring: An uneven gumline can cause you to feel self-conscious. Fortunately, it doesn't have to stay this way thanks to gum recontouring. Using a dental laser, we can remove excess tissue around the tooth, exposing more of the natural structures and leaving you with a more balanced and beautiful smile.
Smile Makeovers: If multiple cosmetic flaws are plaguing your teeth and gums, Dr. Reintjes can recommend a smile makeover. Combining two or more services into one treatment plan, we can take your smile from bland to beautiful in no time.
Cosmetic Dentistry Can Be An Investment Worth Making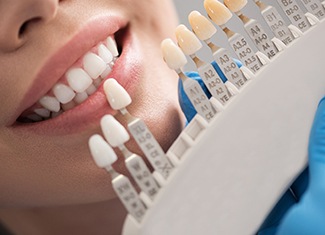 Cosmetic dentistry is about more than just your aesthetics. While this is the clear focus, addressing flaws and imperfections can also have a lasting, positive impact on your oral health. By choosing to invest in veneers, teeth whitening, gum recontouring, or even metal-free restorations, you can change the way you take care of your smile for a lifetime.
Eliminating excess gum tissue can reduce your risk of gum disease. Placing metal-free restorations will better protect your damaged or decayed teeth from future harm. And choosing veneers, teeth whitening, or one of the other available solutions will help you to change the way you view oral healthcare and how you care for your teeth and gums.
When you consider all of this, the investment is simply priceless.
How to Make Cosmetic Dentistry Affordable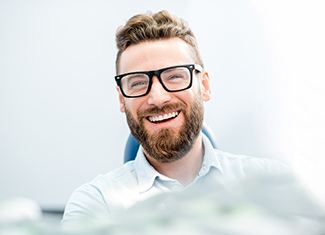 While it is true that most dental insurance companies will not cover cosmetic dental services, it doesn't mean you cannot afford to move forward with treatment.
Dr. Reintjes offers alternative payment options to make cosmetic care possible. These include:
KLEER® In-House Membership Plan – This program is ideal for uninsured individuals. For a fee, you can receive discounts on various services available at our dental office. There's no red tape (i.e., deductibles, waiting periods, annual maximums, etc.), so it's easy to enroll!
Flexible Financing – Through CareCredit, you can enroll in a financing plan that allows you to break up the cost of your treatment into manageable monthly payments. You can choose from a low or no-interest plan, making it easy to stay within budget.
If you're ready to say "yes" to cosmetic dentistry, call our office today to schedule a consultation!
Cosmetic Dentistry FAQs
Do you have a few questions on your mind after reading through the above information? We're here to help! Since many of our patients like to do their research online, we've responded to a few of the most frequently asked questions below. Of course, if you would prefer to speak directly with our cosmetic dentist in Fresno, don't hesitate to get in touch.
How Long Does Cosmetic Dentistry Treatment Take?
Between one hour and a couple of weeks – the answer really depends on your smile goals and the service you are interested in using to help you get there! For example, if you are interested in lifting stubborn discoloration, then Dr. Reintjes can lighten your teeth up to EIGHT shades in a single visit with an in-office whitening treatment. On the other hand, if you are looking to address the shade, shape, and position of your teeth, then veneers may be a better option for you, which requires at least two appointments that are spread out over the course of a couple weeks.
Does Dental Insurance Cover Cosmetic Dentistry?
Typically, the answer is no. Since treatments like dental bonding and gum recontouring aren't typically considered medically necessary, many dental insurance providers don't include them in your benefits. There are, however, some treatments where restorative and cosmetic dentistry meet, like metal-free restorations. Therefore, it is always a good idea to double-check! Our team would be more than happy to help you better understand your coverage and maximize your available benefits.
Am I a Candidate for Cosmetic Dentistry?
If you struggle with insecurities over misshaped, discolored, or otherwise imperfect teeth, then you may be a candidate for cosmetic dentistry. With that being said, an untreated dental concern, like severe decay or gum disease, may postpone your treatment. Fortunately, Dr. Reintjes and our team can incorporate the appropriate restorative service into your treatment plan, so your oral health is restored and your dream smile is that much closer!
How Do I Know Which Cosmetic Dentistry Service Is Right For Me?
The best way to find out which cosmetic dentistry service is right for you is by scheduling an initial consultation. From there, we can learn all about your smile goals and conduct a thorough dental exam to gain insight into your unique dental needs. We will also discuss the timeline you had in mind, your budget, and other factors that will help you make an informed decision on which smile-transforming solution is right for you. Every step of the way, we will be there to answer your questions and provide recommendations!
Whether you are now ready to schedule an appointment with our cosmetic dentist in Fresno or you still have a few questions on your mind, it's time to take the next step: contact our office. We look forward to speaking with you soon!