Invisalign® – Fresno, CA
Get a Straight
Smile with Invisalign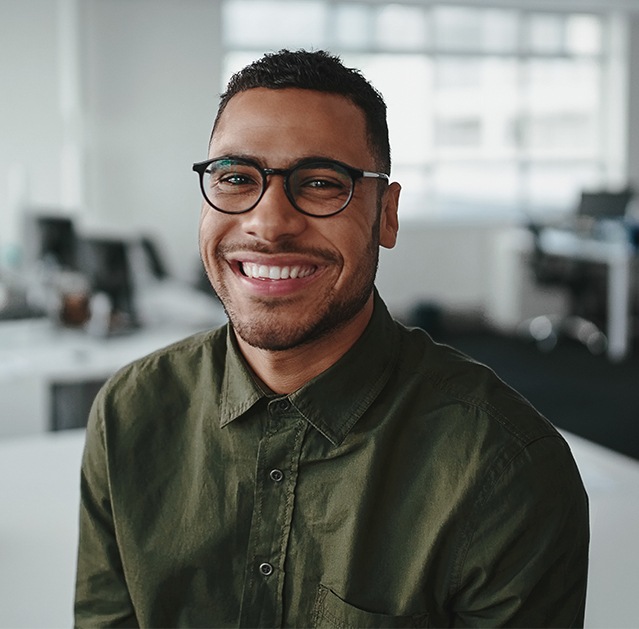 Have you always wanted straight teeth but do not want to deal with the visibility and restrictions of metal braces? You are not out of options. You can get the results you want using the clear choice in orthodontics. Dr. Byron L. Reintjes has the solution you need with Invisalign in Fresno, CA. Join over 2.5 million teens and adults who have made the decision to get a straight smile using clear aligners.
Why Choose the Fresno Family Dental Office of Byron L. Reintjes, DDS for Invisalign®?
Highly Experienced Dentist
Caring Dental Team Members
Variety of Dental PPOs Accepted
How Invisalign Works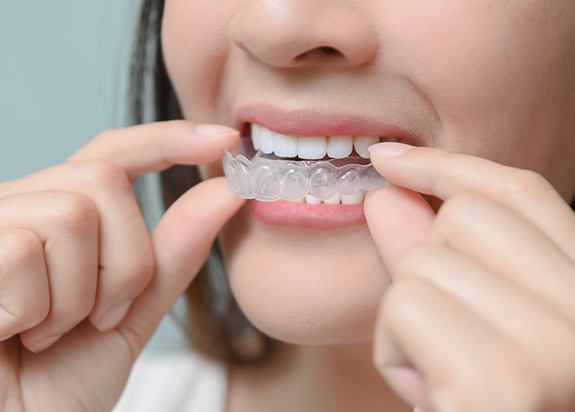 Now, Invisalign can treat an array of bite and alignment issues; however, Dr. Reintjes will perform a thorough consultation to ensure you are a candidate. He takes 3D scans of your mouth to map the movement of your teeth. This allows you to see what your new smile will look like even before you commit to the treatment.
A series of aligners are designed from the scans. You need to wear them for at least 22 hours per day. You use each aligner for 1 to 2 weeks based on Dr. Reintjes' recommendations. After you finish the series, you need a retainer to prevent your teeth from moving back into their previous positions.
Although you will not need appointments for adjustments, you must still come into the dental office every few weeks to allow Dr. Reintjes to monitor the movement of your teeth. By following your treatment plan correctly, you can have the straight smile you have always wanted in about one year.
Indications for Invisalign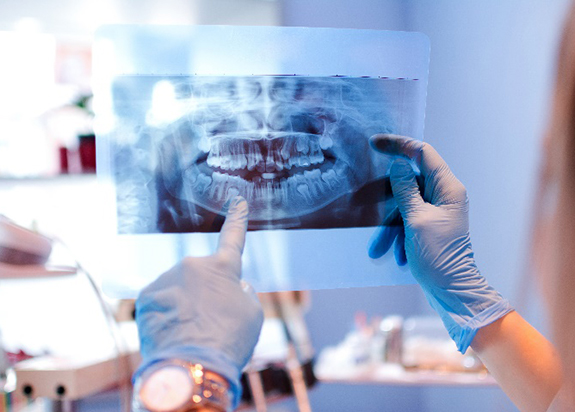 Fortunately, there's more to Invisalign than just virtually undetectable trays; they also are incredibly effective at addressing several orthodontic issues, including:
Crowded Teeth
In short, there are both cosmetic and functional drawbacks to overlapping teeth. One of the biggest issues, however, is that the unique crevices can quickly harbor plaque and bacteria, increasing your risk of tooth decay and gum disease. Before you worry, Invisalign is a great solution. The clear aligners can gently guide your teeth into their properly aligned positions – discreetly too!
Gaps Between Teeth
Similar to crowded teeth, noticeable spaces can negatively affect your oral health and your self-esteem. The good news is that this is yet another orthodontic issue that Invisalign can address. In an average of just 12 months, your series of aligners will shift your teeth closer and closer together, giving you the healthy, gorgeous smile you deserve.
Bite Alignment
Simply put, a misaligned bite can result in numerous complications, from ineffective chewing patterns to premature wear and tear from chronic teeth grinding. Luckily, Invisalign can both straighten teeth and correct overbites, underbites, and the like.
The Benefits of Invisalign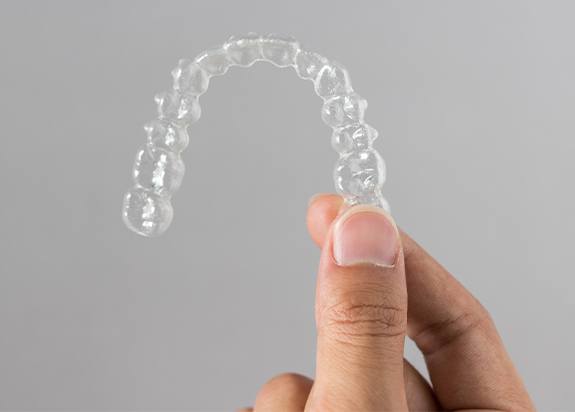 Invisalign is different than traditional braces because it does not rely on wires and brackets to move your teeth. Instead, they are gradually moved into their ideal positions by wearing clear aligners over them. This allows your treatment to be virtually undetectable, so you can smile with confidence during the transformation.
Invisalign resolves many of the disadvantages of metal braces, like irritation to the inside of the lips. The aligners are smooth to provide a comfortable fit. In addition, they are removable, so there are no dietary restrictions. You can still eat and drink whatever you like, but you should only have water while wearing them.
Your oral hygiene is also a breeze because there are no brackets and wires to clean around. Simply brush and floss your teeth as you normally do and take a few minutes each day to clean your aligners. It is best to use a soft-bristled toothbrush and a clear antibacterial soap to remove plaque and food particles from your aligners.
When choosing Invisalign, you will enjoy a quick, convenient treatment. On average, it only takes 12 months to finish your series of aligners. During this time, you will spend less time visiting your dentist in Fresno because no adjustment appointments are needed—perfect if you have a busy schedule.
Understanding the Cost of Invisalign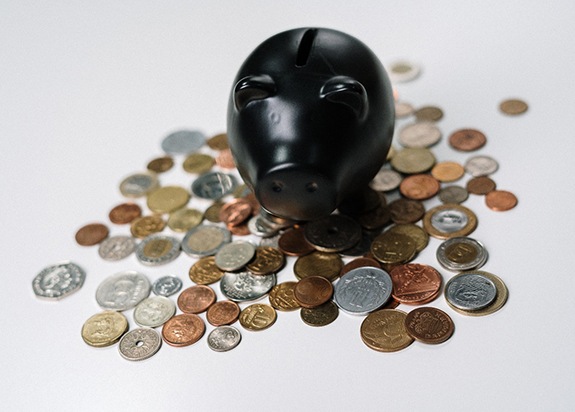 Every treatment is unique because no two smiles are the same. As a result, there's not a set fee for Invisalign. Don't worry, we strive to keep a straight, healthy smile within everyone's budget. Various factors affect the cost of Invisalign in Frisco, like the complexity of your case. After examining your mouth, we'll create a personalized strategy to improve your smile while accommodating your financial situation. A member of our team will explain the fees and your payment options to keep the smile of your dreams affordable.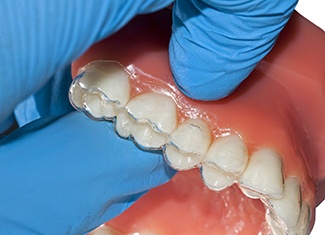 Factors that Affect the Cost of Invisalign
There's not a flat fee for clear aligners because multiple factors influence the cost, including:
Number of Arches: Although single arch treatment is possible, most patients need aligners for the upper and lower teeth.
Complexity: Patients who need minor movements will require fewer aligners than a person needing to make significant changes.
Additional Treatments: It's not uncommon to need buttons, attachments, or elastics.
Your Invisalign dentist in Fresno will review each step of your treatment plan to understand exactly what you'll have to pay before committing to Invisalign.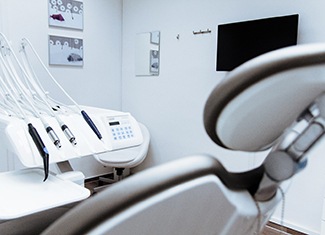 Invisalign vs. Smile Direct Club™: Which Costs More?
If money is a concern, mail-order aligners may seem like the ideal solution. By cutting out the middleman, you don't have to pay for a dentist. Although you'll save money initially, it can cost you your smile later. Mail-order aligners may seem great, but they eliminate some of the most important pieces to a successful treatment, like a comprehensive initial exam.
Clear aligners aren't right for everyone. Not to mention, certain issues can occur along the way. If you don't visit a dentist for clear aligners, you may cause permanent damage to your smile if you're not a candidate. Without regular supervision from a dental professional, serious complications can go undetected until it's too late.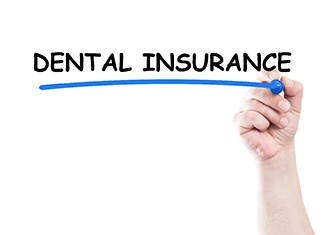 Does Dental Insurance Cover Invisalign?
More dental insurances than ever are offering coverage for Invisalign in Fresno, but every plan differs. Depending on your policy, your dental insurance will agree to pay a set amount for orthodontics, which can range from $1,000 to $2,000. You'll be responsible for any remaining balance. Don't worry, we will work on your behalf with your dental insurance to maximize your coverage to lower the amount you pay out-of-pocket. You can spend less time worrying about paying for your new smile to focus on the journey ahead.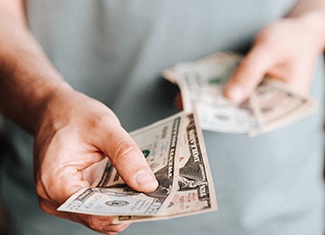 Options for Making Invisalign Affordable
Besides using your dental insurance, we offer several financial solutions to accommodate everyone's budget, including:
Traditional Payment: We accept all forms of traditional payment, including cash, checks, and credit cards.
Third-Party Financing: Pay for your new smile using monthly installments through a third-party financing company, like CareCredit.
Special Offers: We routinely have patient specials to save on common treatments, including clear aligners. Ask us about any patient specials during your consultation.
If you're ready to invest in the beautiful smile you deserve, contact our office today to schedule your consultation for Invisalign.
Invisalign Frequently Asked Questions
Invisalign offers the clearest path towards a straighter smile, and it's quickly becoming one of the most popular orthodontic treatments available. However, you probably have a lot of questions that need answering before you're ready to commit to a treatment plan. For your convenience, we've gathered some of the most common Invisalign FAQs in Fresno below so you can learn more about this unique orthodontic service. If you'd like to find out even more, don't hesitate to give us a call and schedule your consultation today!
What Foods and Drinks Do I Need to Avoid During My Invisalign Treatment?
Traditional metal braces require you to adhere to specific dietary restrictions during your treatment. On the other hand, you can continue to enjoy all your favorite foods and beverages as you straighten your smile with Invisalign! Simply take your aligners out, enjoy your meal, snack, or beverage, then pop them back into place after giving your teeth a quick brush. As long as your aligners don't come into contact with anything other than plain water, you won't have to change your eating habits at all.
How Can I Manage Soreness When Switching to a New Set of Aligners?
Invisalign aligners are crafted from a single piece of smooth plastic, which offers a much more comfortable straightening experience than metal wires and brackets. However, Invisalign isn't entirely pain-free. You're likely to experience some mild soreness when you switch to a new set of aligners. Thankfully, this discomfort should be mild and easy to manage. Try drinking cold water, eating frozen foods, or applying an ice pack or cold compress to the outside of your mouth to numb the ache. You can also take over-the-counter pain relievers as directed to manage your symptoms. Many patients also report that starting a new set of aligners right before bed allows you to sleep through a lot of the initial soreness.
Am I Too Old for Invisalign?
Orthodontic treatment isn't just for teenagers! In fact, millions of adults have straightened their teeth with Invisalign. These clear aligners are ideal for blending into the busy lifestyles of adults, professionals, and parents. Their removable nature means that you won't have to change your day-to-day life to accommodate your orthodontic treatment, and you can smile confidently knowing that you don't have a mouthful of metal to distract from your appearance.
Can I Get Invisalign If I've Had Traditional Braces Before?
Many patients who complete traditional braces early in life find that their teeth have shifted out of place again years later (especially if they neglected to wear their retainers). If this sounds like you, Invisalign may be able to help. Invisalign clear aligners can be used to correct all sorts of dental misalignment and bite issues. However, every case is different. You'll need to come see us for a consultation to know for sure whether Invisalign is the most effective way for you to regain your beautifully straight smile.
Are you ready to start your journey towards a happier, healthier, and straighter smile? Give us a call today to discover if Invisalign is right for you!
Get a Straight
Smile Today!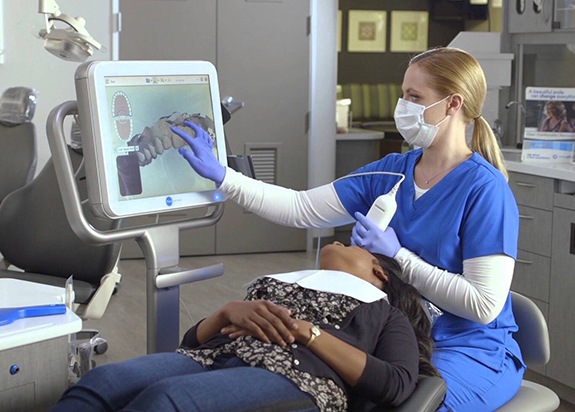 You are never too old to get the smile of your dreams. If you are ready for straight teeth, it is time to see if Invisalign is right for you. Contact our dental office today to schedule your consultation.