Tooth Extractions – Fresno, CA
Doing What's Best
for Your Oral Health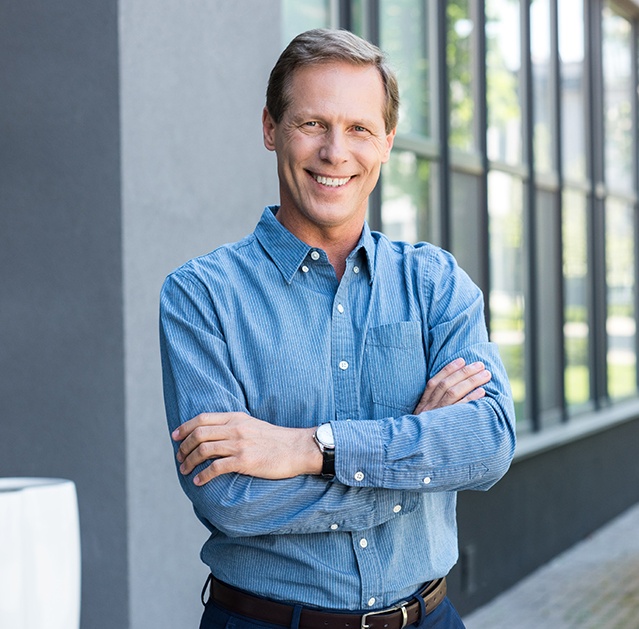 When you have a serious toothache that's preventing you from eating, working, or sleeping, it's often a sign of an infection deep within a tooth. While the tooth could possibly be saved with a restorative treatment like root canal therapy, in some cases the best option for your oral health is to extract the tooth entirely. Tooth extractions in Fresno, CA are almost never our first option, but if Dr. Byron Reintjes determines that this procedure is needed to keep your smile healthy, he'll do his utmost to make the process as comfortable as possible.
Why Choose the Fresno Family Dental Office of Byron L. Reintjes, DDS for Tooth Extractions?
In-House Dental Implant Placement
Multiple Dental Sedation Options
Experienced Dentist
and Team
When Are Tooth Extractions Necessary?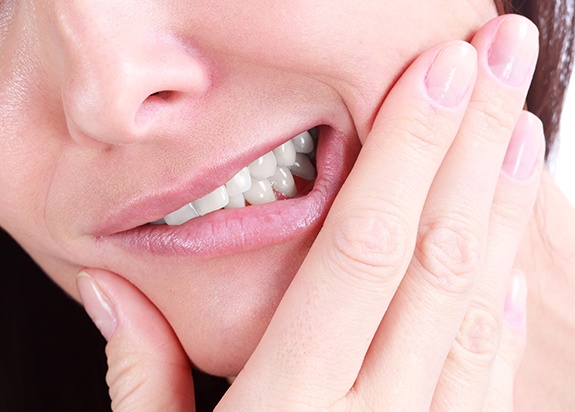 Teeth may need to be extracted for a variety of reasons, most commonly due to infection as a result of poor oral hygiene. Decay initially develops in the enamel or the outer layer of the tooth. Without treatment in the form of a filling, the decay can spread to the center of the tooth, called the pulp. Because the nerves are located in the pulp, this often results in the mother of all toothaches. If the damage is too extensive for a filling or root canal, Dr. Reintjes may have to remove the tooth to prevent the infection from spreading.
The Tooth
Extraction Process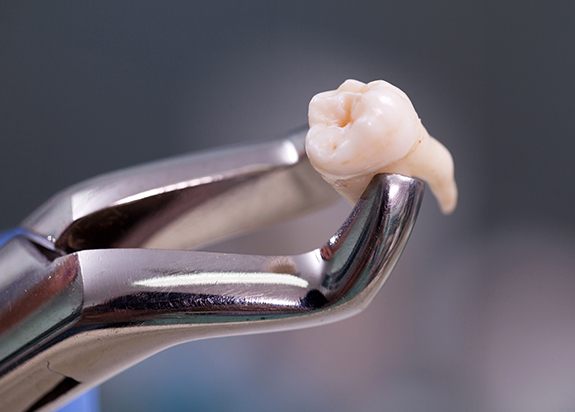 During an initial consultation, Dr. Reintjes will examine your mouth and take x-rays to get a better look at the problem area. Once he's determined that the tooth must be removed, he'll make sure you're comfortable. Sedation is available to help soothe your nerves.
To begin the procedure, a local anesthetic is administered to numb your mouth. Dr. Reintjes will then use a special instrument to gently rock the tooth back and forth until it can be safely removed from its socket. Rest assured that he'll take every precaution to ensure your comfort every step of the way.
Tooth Extraction Recovery
and Aftercare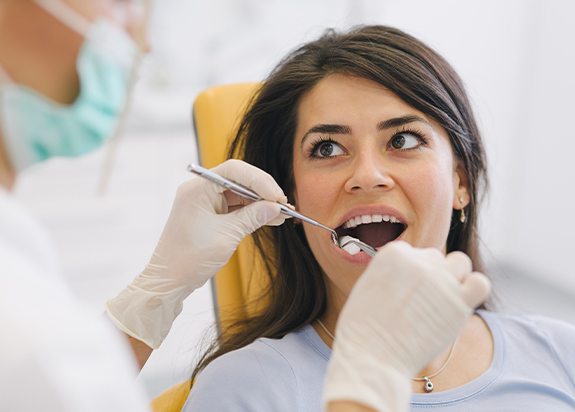 Once your tooth has been extracted, it's important to follow our aftercare instructions. They might look something like this:
If you have a tooth that has been giving you trouble recently, contact your dentist in Fresno today. Your oral health might just benefit from a tooth extraction.
Keep firmly biting down on gauze pads to slow bleeding and promote the formation of a blood clot. Replace the gauze every 30 minutes or so.
Take pain medication and/or antibiotics as prescribed.
Use a cold compress to minimize swelling, but only apply it to your face in 10-minute intervals.
Take it easy for the rest of the day and a couple of days afterward. We suggest scheduling your extraction toward the end of the week so that you can spend the weekend relaxing.
For the first 24 hours, don't smoke, use a straw, or spit or rinse forcefully.
Eat only soft foods for a few days.
Sit upright when you can and prop your head up when you lay down.
Brush and floss as normal but avoid touching the extraction site.
Tooth Extractions FAQs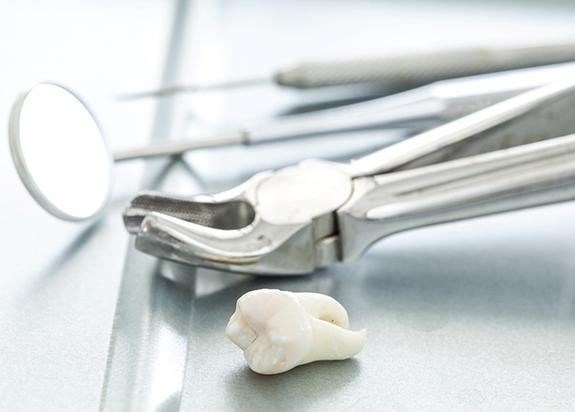 Regardless of the reason why you're having a tooth removed, it's normal to be anxious and uncertain about the process. Before we ask you to commit to the treatment, Dr. Reintjes will carefully go over the process, explain why it's necessary, and address any concerns you might have when moving forward. Below, you'll find the answers to several questions that patients tend to ask when they're planning on having a tooth removed. If there's anything else you want to know, remember that help is just a call away!
Do Tooth Extractions Hurt?
Every step will be taken to keep your discomfort to a minimum while your tooth is being extracted. We can administer a local anesthetic to the area to keep it numb during the procedure. If necessary, we can also use oral conscious sedation or nitrous oxide sedation to help you stay as relaxed and comfortable as possible. In some cases, the tooth's nerves may already be mostly or completely dead, which can mean discomfort is no longer an issue since the tooth is no longer even capable of sending out the signals that would let the brain register the pain.
How Long Will It Take for the Gums to Heal?
The answer to this question will not be the same for every patient. Part of the reason for this is the fact that everyone's bodies heal at different rates, so some mouths may require more time to recover than others. That said, you can usually expect your gums to start healing and closing around the removal site after 3 days. In most cases, they'll be completely recovered in 7 to 14 days. If your mouth isn't healing as quickly as it should, or if you notice that your symptoms are actually growing worse over time, call our office immediately.
How Can My Tooth Be Replaced?
There are multiple ways to replace a missing tooth, such a dental bridge that sits on two remaining teeth and fills in the gap between them with a prosthetic tooth, a partial denture that has been personalized to fill in all the gaps in your grin, and dental implants that are able to replace the entire tooth structure from the roots up. Dental implants are often held up as the modern gold standard of tooth replacement, but of course, different treatments are suitable for different patients; our recommendation will be based on your specific needs and current oral health situation.
Will My Insurance Help Pay for Tooth Extraction?
Yes, medically necessary tooth extraction is typically covered under dental insurance. The level of coverage varies from plan to plan, although you can usually expect it to be in the range of 50% to 80%. That said, you also have to consider variables like your annual maximum and the deductible that you need to meet before insurance helps pay for anything. You should call your insurance carrier before moving forward with the extraction process to confirm the coverage that's available under your plan.