Tooth Extractions – Fresno, CA
Doing What's Best
for Your Oral Health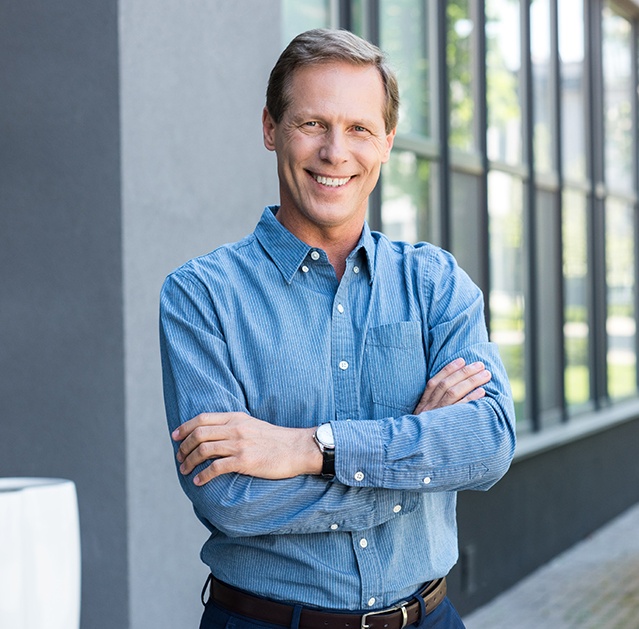 When you have a serious toothache that's preventing you from eating, working, or sleeping, it's often a sign of an infection deep within a tooth. While the tooth could possibly be saved with a restorative treatment like root canal therapy, in some cases the best option for your oral health is to extract the tooth entirely. Tooth extractions in Fresno, CA are almost never our first option, but if Dr. Byron Reintjes determines that this procedure is needed to keep your smile healthy, he'll do his utmost to make the process as comfortable as possible.
Why Choose the Fresno Family Dental Office of Byron L. Reintjes, DDS for Tooth Extractions?
In-House Dental Implant Placement
Multiple Dental Sedation Options
Experienced Dentist
and Team
When Are Tooth Extractions Necessary?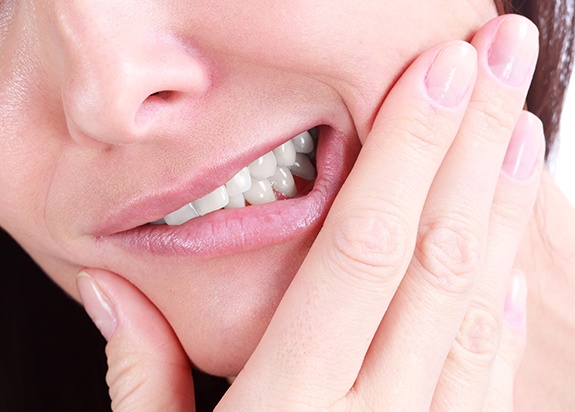 Teeth may need to be extracted for a variety of reasons, most commonly due to infection as a result of poor oral hygiene. Decay initially develops in the enamel or the outer layer of the tooth. Without treatment in the form of a filling, the decay can spread to the center of the tooth, called the pulp. Because the nerves are located in the pulp, this often results in the mother of all toothaches. If the damage is too extensive for a filling or root canal, Dr. Reintjes may have to remove the tooth to prevent the infection from spreading.
The Tooth
Extraction Process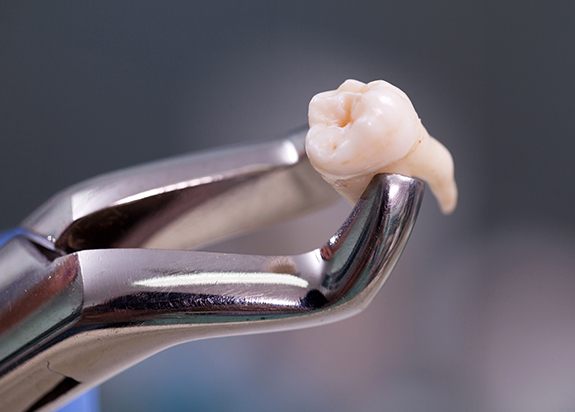 During an initial consultation, Dr. Reintjes will examine your mouth and take x-rays to get a better look at the problem area. Once he's determined that the tooth must be removed, he'll make sure you're comfortable. Sedation is available to help soothe your nerves.
To begin the procedure, a local anesthetic is administered to numb your mouth. Dr. Reintjes will then use a special instrument to gently rock the tooth back and forth until it can be safely removed from its socket. Rest assured that he'll take every precaution to ensure your comfort every step of the way.
Tooth Extraction Recovery
and Aftercare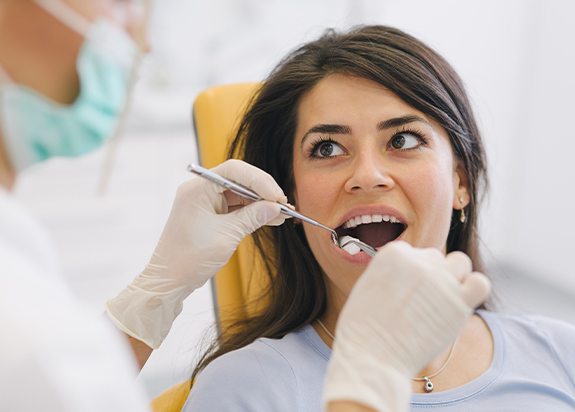 Once your tooth has been extracted, it's important to follow our aftercare instructions. They might look something like this:
If you have a tooth that has been giving you trouble recently, contact your dentist in Fresno today. Your oral health might just benefit from a tooth extraction.
Keep firmly biting down on gauze pads to slow bleeding and promote the formation of a blood clot. Replace the gauze every 30 minutes or so.
Take pain medication and/or antibiotics as prescribed.
Use a cold compress to minimize swelling, but only apply it to your face in 10-minute intervals.
Take it easy for the rest of the day and a couple of days afterward. We suggest scheduling your extraction toward the end of the week so that you can spend the weekend relaxing.
For the first 24 hours, don't smoke, use a straw, or spit or rinse forcefully.
Eat only soft foods for a few days.
Sit upright when you can and prop your head up when you lay down.
Brush and floss as normal but avoid touching the extraction site.