Teeth Whitening – Fresno, CA
Creating a Brighter Smile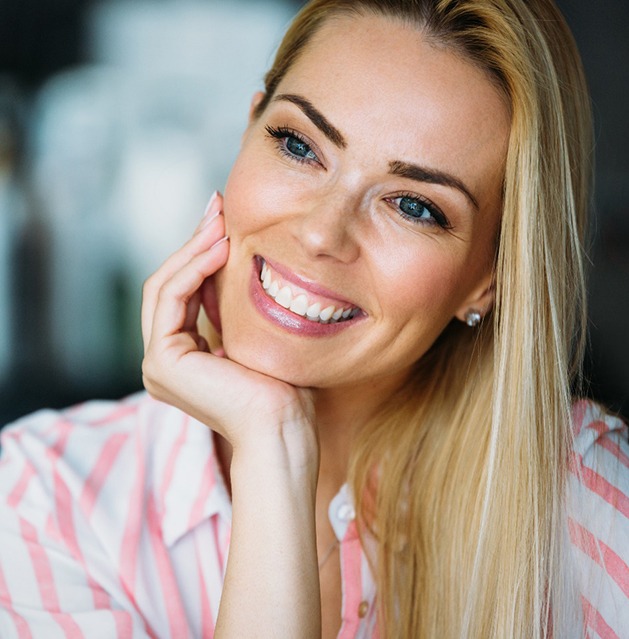 How would you describe the color of your teeth? You would probably prefer them to be a gleaming white, but oftentimes you may find that they're more dull or yellowed than you would like. With teeth whitening, Dr. Reintjes can help you achieve a brighter, younger-looking grin! Our Fresno practice offers ZOOM! in-office whitening along with take-home kits; call us to learn more about how each option works and how they can help you get rid of any unsightly discoloration on your smile.
Why Choose the Fresno Family Dental Office of Byron L. Reintjes, DDS for Teeth Whitening?
Quick, Convenient ZOOM! In-Office Whitening
Reliable Professional Take-Home Kits
Team That Forms Strong Relationships with Patients
Who Is a Good Candidate for Teeth Whitening?
As long as your teeth and gums are in good health overall, you should be able to have professional teeth whitening performed safely. Our team will need to figure out the source of the discoloration (which might be present above or below your enamel) in order to make sure that teeth whitening will help you get the results you want. If your teeth and gums are particularly sensitive, let us know; we'll need to take that into account when planning your treatment.
How Does Teeth Whitening Work?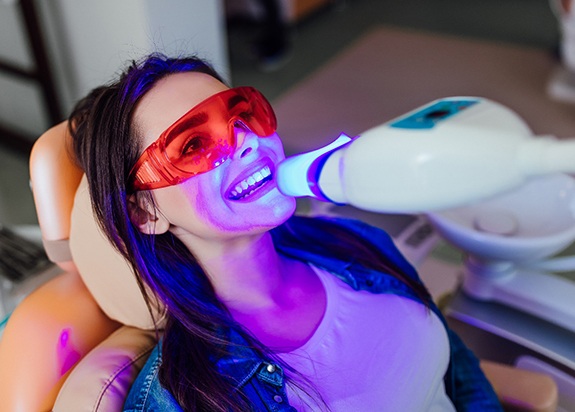 We'll outline your options for teeth whitening and help you decide which one is right for you. Here's what you can expect during the teeth whitening process depending on whether you choose the take-home method or an in-office procedure.
Take-Home Teeth Whitening
We'll give you a whitening kit that includes bleaching gel and custom oral trays. Our team will provide instructions for wearing the trays on a daily basis. Many people achieve the results they want after about 10 to 14 days. This approach may not be as quick as in-office whitening, but for certain patients, that's a worthwhile tradeoff for being able to improve their smiles while resting at home.
In-Office Teeth Whitening
ZOOM! in-office whitening can brighten your grin by as many as 8 shades in a single appointment. A specially formulated gel is applied to the teeth and activated with a UV light in order to break down the particles that make up stains. Oftentimes in-office whitening consists of three sessions that are each about 15 minutes long. (Of course, the exact number of sessions depends on your needs.)
Tips for Maintaining Your Brighter Smile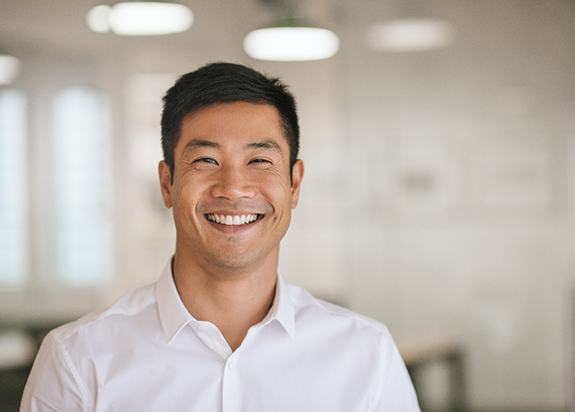 How can you keep your smile looking beautiful once you're done with teeth whitening? One of the biggest things you'll need to pay attention to is your diet. Be careful around anything that can stain teeth, such as coffee and berries; you can switch out such foods and beverages with white dairy products.
Good oral hygiene is always an important step for maintaining a brilliant grin. Remember to brush and floss every day, and make sure that you're visiting our office at least once every six months for a professional cleaning.