Traditional Braces – Fresno, CA
A Straighter Smile Is Within Your Reach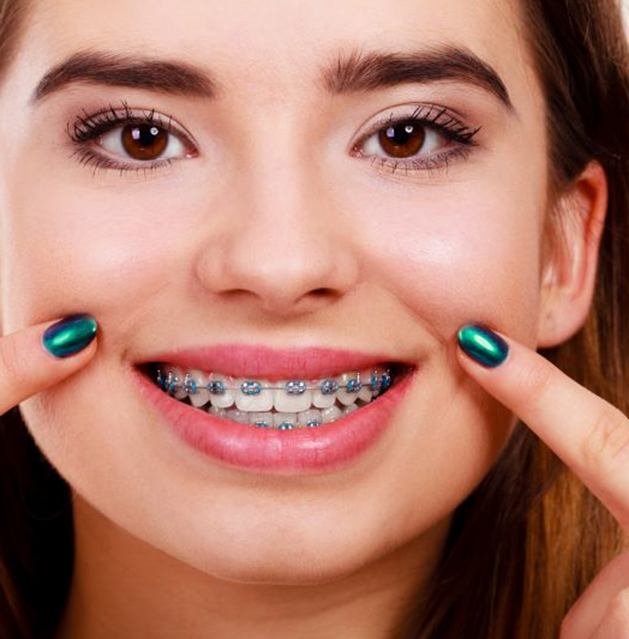 Misaligned teeth can cause a number of daily inconveniences, and they put you at an increased risk of several oral health problems. Fortunately, traditional braces can put a straighter smile within your reach. Dr. Reintjes and our team are proud to offer this tried-and-true approach to orthodontic care right here in our Fresno dental office. Read this page to learn more about braces, and then give us a call when you are ready to book your consultation.
Why Choose Byron L. Reintjes, DDS, for Traditional Braces?
Dentist with Decades of Experience
Caring and Detail-Oriented Team
Efficient & Predictable Tooth Movements
How Do Traditional Braces Work?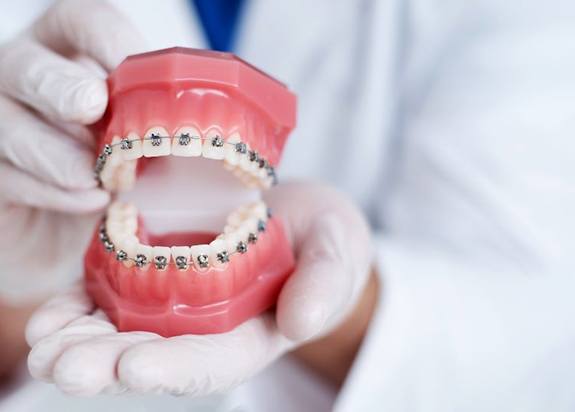 Traditional braces place gentle, sustained pressure on the teeth. Over time, they push teeth into their proper positions. They accomplish this through the use of a bracket and wire system. The average treatment time with braces can be anywhere from 12 to 36 months — it depends primarily on the extent of your dental misalignment. Throughout your treatment period, you will visit us every 6 – 8 weeks so we can keep your progress moving forward.
What Orthodontic Issues Can Braces Fix?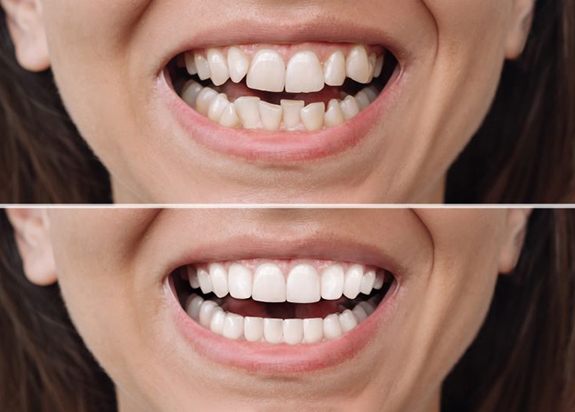 Braces are a versatile orthodontic treatment; they can correct most cases of dental misalignment and malocclusion (bad bite). During your consultation, we will assess the state of your teeth and jaws so we can determine if braces are a good fit for your unique circumstances.
Bite Misalignment
Overbite, underbite, open bite, and crossbite are all forms of malocclusion that can affect the way your upper and lower teeth work together. Braces, often along with specialized accessories, are usually able to correct such issues so you can avoid painful and expensive dental issues, such as TMJ disorder, down the road.
Crowded & Crooked Teeth
Crooked, crowded teeth can easily trap food between them, placing you at an increased risk of dental decay and gum disease. Braces can shift the teeth so each one has the space it needs to function optimally. Occasionally, one or more extractions are necessary to make room for braces.
Gapped Teeth
A large gap between the teeth can expose your gums and leave them vulnerable to injuries and other issues. Plus, many people dislike the aesthetics of a gap-toothed smile. Braces may be able to move your teeth closer together so you can enjoy improved oral health and heightened confidence.
Caring for Your Braces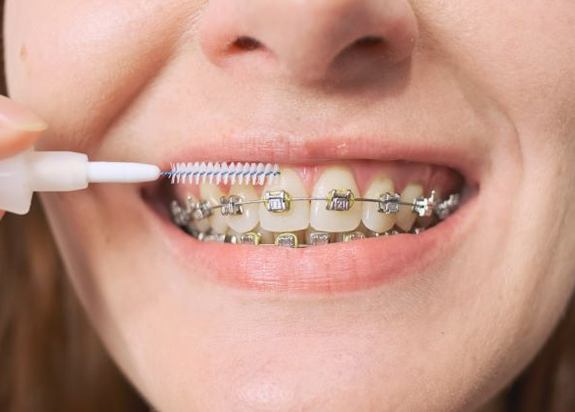 Here are some tips to help you care for your braces and your teeth so you can avoid unnecessary delays throughout your treatment:
Keep up with a regular routine of brushing and flossing. A floss threader or an Ortho-Pick can help you to floss around your braces.
Avoid foods that might damage your braces. This includes very hard, sticky, and chewy foods.
Attend all appointments as recommended. In addition to attending orthodontic appointments, you should also schedule regular cleanings and exams.