Periodontal Disease Treatment – Fresno, CA
Protects Your
Gums and More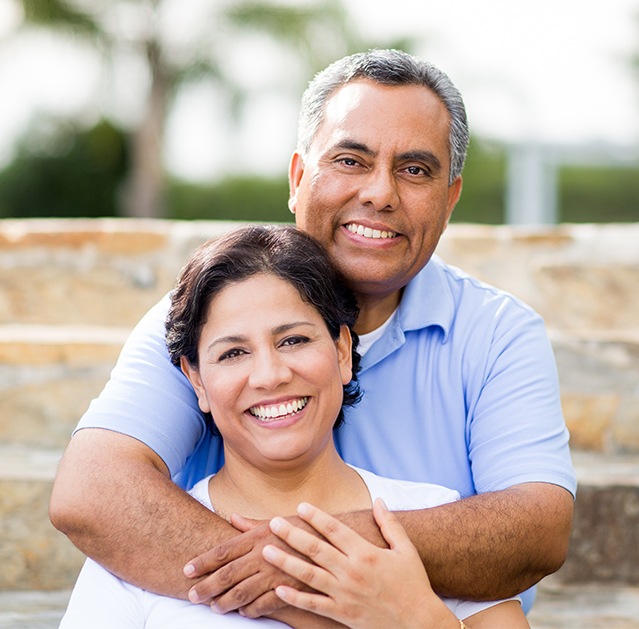 The Centers for Disease Control reports that almost half of adults over the age of 35 have gum disease to some extent. Treatment is important for avoiding its serious side effects, like tooth loss, heart disease, and other health issues. Your Fresno dentist can help you manage gum disease with effective treatments and the latest technology. Keep reading to learn about how Dr. Byron Reintjes offers periodontal disease treatment in Fresno, CA to help our patients enjoy a healthy, long-lasting smile.
Why Choose the Fresno Family Dental Office of Byron L. Reintjes, DDS for Periodontal Disease Treatment?
Quick, Comfortable Laser Dentistry
Dentist and Team Members That Care
State of the Art Dental Technology
Scaling & Root Planing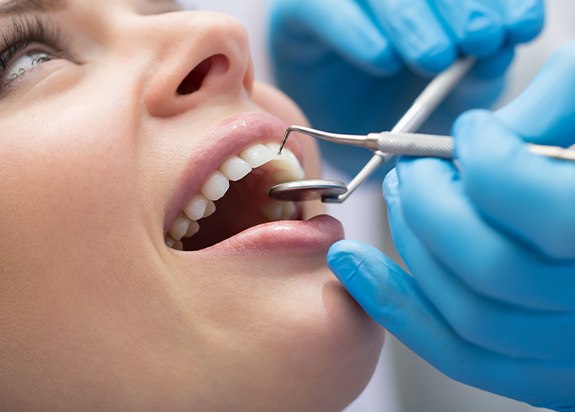 Scaling and root planing (SRP), also known as a deep cleaning, is a treatment our dental team uses to clean above and below the gum line, removing bacteria and smoothing the tooth's root to prevent reinfection. SRP is the gold standard of gum disease treatment and is usually recommended for moderate levels of gum disease. It may take a few visits to complete the entire treatment, and antibiotic therapy may be necessary as well. (More on that below.)
Laser
Periodontal Therapy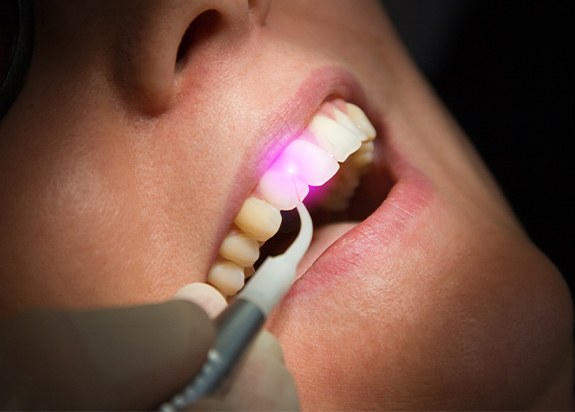 For more severe cases of gum disease, like when there has already been a significant loss of bone or gum tissue, your Fresno dentist may recommend treatment with the soft tissue laser. This method minimizes bleeding, offers better results, and speeds healing compared to traditional surgical gum disease treatment, which requires a scalpel and sutures. Using the soft tissue laser, Dr. Reintjes can zap away at the diseased tissue with extreme precision, leaving what is still healthy intact.
Antibiotic Therapy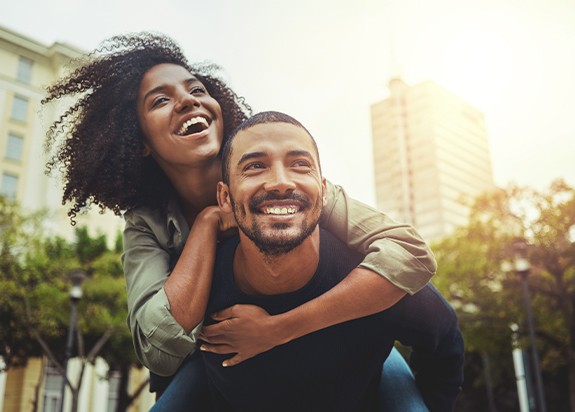 We may need a little extra help fighting gum disease in addition to SRP treatments. Because gum disease is an infection, antibiotics can help eradicate the bacteria that causes it. Dr. Reintjes can apply the medicine directly to the pockets of infection during each SRP treatment, or he may prescribe an oral antibiotic to help combat the plaque that causes and worsens gum disease. Antimicrobial mouthwashes, which can be used daily after brushing and flossing, are also available.