Dental Crowns – Fresno, CA
Effectively Restore
Damaged Teeth For Good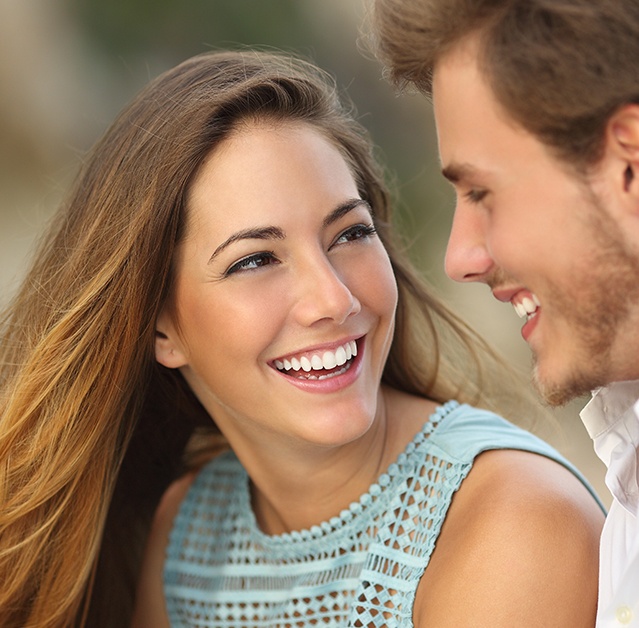 Are you struggling with a toothache that makes it difficult to enjoy your favorite foods? Has a small crack led to sensitivity to hot and cold drinks? Do you have a cavity that needs to be treated? If you answered "yes" to any of these questions, then it is time to consider dental crowns in Fresno. These custom-made, long-lasting "caps" are a restorative dentistry service that is designed to restore both the look and function of your tooth seamlessly. Keep reading to learn more about this tooth-saving solution or get in touch with our team to schedule an appointment with Dr. Byron Reintjes.
Who Is a Good Candidate for Dental Crowns?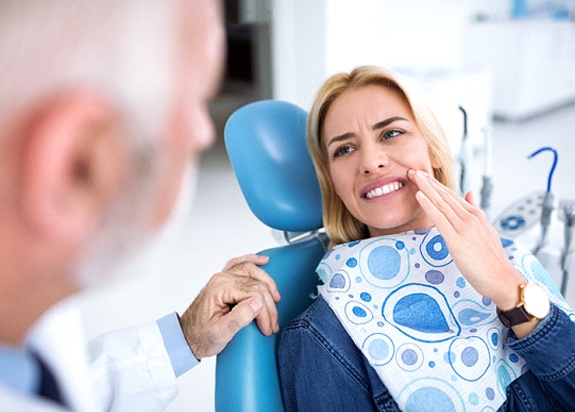 Dental crowns are a versatile restorative treatment that effectively helps patients who are struggling with a tooth that has:
Severe decay, which can no longer be treated with a simple filling.
Cracked, fractured, or otherwise been injured.
A cosmetic imperfection, like a misshaped structure.
Been lost and needs to be restored with a dental implant.
Been treated with root canal therapy and needs a restoration.
If you are struggling with one or more of the above conditions, then you may be a good candidate for dental crowns. To find out for sure, don't hesitate to get in touch with our team to schedule an appointment with our skilled, experienced dentist in Fresno.
How the Dental Crown Procedure Works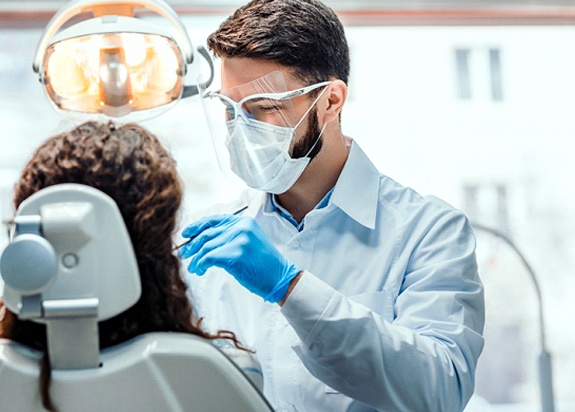 Whether you are getting one dental crown or multiple, the first step is always the same: numb the tooth. From there, Dr. Reintjes will address the decay or damage at hand. Once the tooth has been cleaned and disinfected, a small layer of your enamel will be removed, which will ensure the dental crown can fit snugly between your teeth. From there, impressions are taken of your mouth and the dental lab will begin meticulously crafting your restoration to perfection. Once it is ready, you'll return to our office. After making any last-minute adjustments, we will cement the crown in place and your tooth will be restored!
The Benefits of Dental Crowns
With cases of cavities at an all-time high, it's not too surprising that dental crowns are one of the most popular treatments conducted by dentists across the U.S. Fortunately, this tooth-saving option comes with a number of benefits, including that they:
Are custom-made for each patient.
Can restore the look and function of your tooth.
Can relieve pain from decayed and otherwise damaged teeth.
Protect your tooth from further damage.
Can last 15+ years with proper care.