Dental Crowns – Fresno, CA
Effectively Restore
Damaged Teeth For Good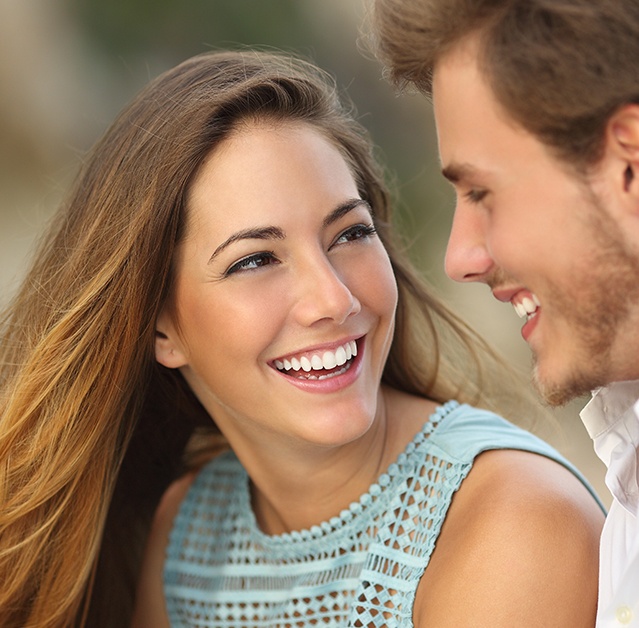 Are you struggling with a toothache that makes it difficult to enjoy your favorite foods? Has a small crack led to sensitivity to hot and cold drinks? Do you have a cavity that needs to be treated? If you answered "yes" to any of these questions, then it is time to consider dental crowns in Fresno. These custom-made, long-lasting "caps" are a restorative dentistry service that is designed to restore both the look and function of your tooth seamlessly. Keep reading to learn more about this tooth-saving solution or get in touch with our team to schedule an appointment with Dr. Byron Reintjes.
Who Is a Good Candidate for Dental Crowns?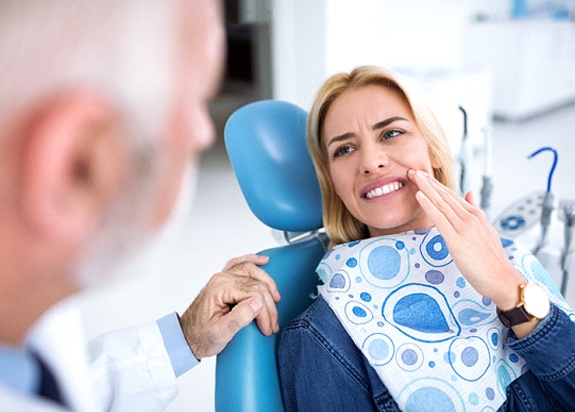 Dental crowns are a versatile restorative treatment that effectively helps patients who are struggling with a tooth that has:
Severe decay, which can no longer be treated with a simple filling.
Cracked, fractured, or otherwise been injured.
A cosmetic imperfection, like a misshaped structure.
Been lost and needs to be restored with a dental implant.
Been treated with root canal therapy and needs a restoration.
If you are struggling with one or more of the above conditions, then you may be a good candidate for dental crowns. To find out for sure, don't hesitate to get in touch with our team to schedule an appointment with our skilled, experienced dentist in Fresno.
How the Dental Crown Procedure Works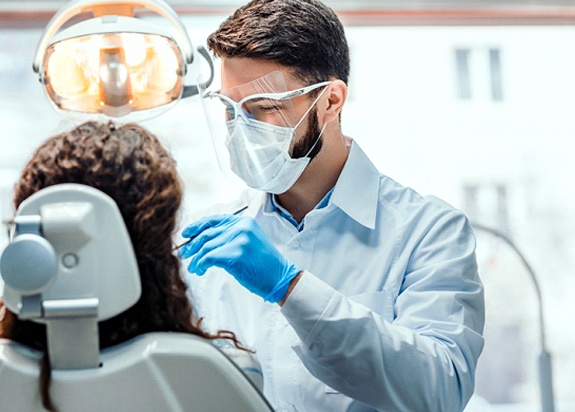 Whether you are getting one dental crown or multiple, the first step is always the same: numb the tooth. From there, Dr. Reintjes will address the decay or damage at hand. Once the tooth has been cleaned and disinfected, a small layer of your enamel will be removed, which will ensure the dental crown can fit snugly between your teeth. From there, impressions are taken of your mouth and the dental lab will begin meticulously crafting your restoration to perfection. Once it is ready, you'll return to our office. After making any last-minute adjustments, we will cement the crown in place and your tooth will be restored!
The Benefits of Dental Crowns
With cases of cavities at an all-time high, it's not too surprising that dental crowns are one of the most popular treatments conducted by dentists across the U.S. Fortunately, this tooth-saving option comes with a number of benefits, including that they:
Are custom-made for each patient.
Can restore the look and function of your tooth.
Can relieve pain from decayed and otherwise damaged teeth.
Protect your tooth from further damage.
Can last 15+ years with proper care.
Understanding the Cost of Dental Crowns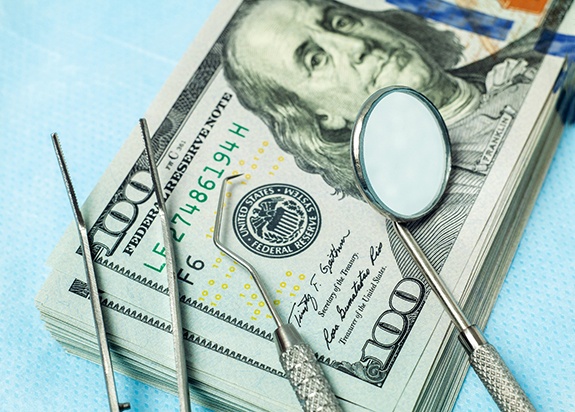 Learning you need a dental crown may immediately make you concerned about the cost, but restoring your teeth is a cost-effective and preferable alternative to needing to have one extracted and replaced. Plus, Dr. Reintjes uses the latest technology and highest quality dental materials to make the process as stress-free and streamlined as possible. At your appointment, our team will provide you with a detailed cost estimate and go over your payment options with you, and if you have any questions, know that we're happy to answer them!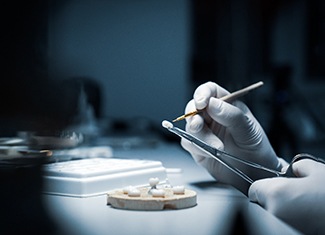 Factors That Affect the Cost of Dental Crowns
Dental crowns are customized to fit each of our patient's unique needs, which is why their cost can vary based on a few different factors, including:
Whether you require any treatments before the crown can be placed, like root canal therapy.
The type of material that you'd like to have used to craft the crown, like ceramic and porcelain.
Whether you opt for a lab-created or E4D same-day crown.
It's important to remember that the least expensive options may not always be the best, depending on your needs. Our team will help guide you to weigh the pros and cons of all of your options, as well as answer any questions you may have, so you can achieve the ideal results.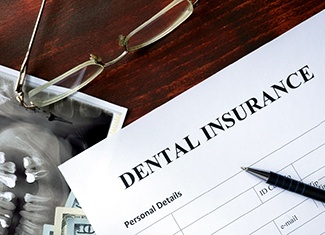 Does Dental Insurance Cover Dental Crowns?
Dental insurance plans typically cover at least a portion of the cost of dental crowns in Fresno. Our team is happy to file a claim on your behalf to help you receive maximized reimbursement as well as navigate your benefits. However, all dental insurance plans differ, and while some may cover up to 80% of the cost, others may cover 60% or less. If you're concerned about this, you can always contact your insurance provider to ask them directly.
Options for Making Dental Crowns Affordable
In addition to accepting PPO dental insurance plans, we offer other convenient ways to pay as well, including additional financing through CareCredit and our Kleer® in-house membership plan. CareCredit is a trusted third-party financer that offers monthly payment plans at little to no interest, making it easy to incorporate the cost of treatment into your monthly budget. If you're a part of our in-house savings plan, you can receive a 20% discount on your dental crown as a perk of your membership!
Dental Crown FAQs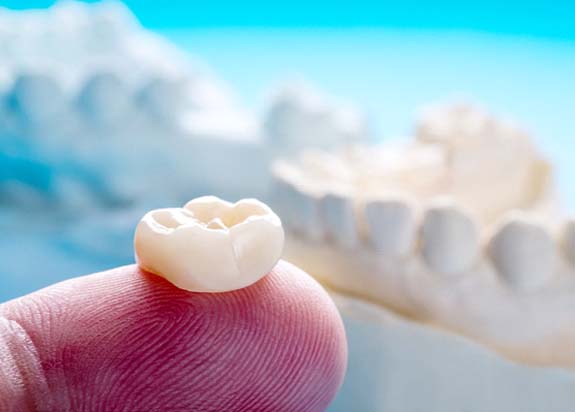 Have you been told that you're in need of a dental crown? You may still have some unanswered questions, so we're here to help! Here are the answers to some of the most common questions we receive about dental crowns in Fresno. If you don't see the information that you're looking for below, just give us a call , and our friendly team would be happy to answer your questions and schedule you for an appointment.
Are Dental Crowns Permanent?
Dental crowns are not permanent, but they are a long-term solution. On average, they can protect your tooth for anywhere between 5 and 15 years. When your dentist reshapes your tooth for a crown, the procedure is irreversible, as tooth enamel does not grow back. Teeth that are prepared in this way will always need to be covered by a dental crown. That being said, crowns can protect the underlying tooth from additional damage, helping it to survive for much longer that it would have otherwise.
Do Dental Crowns Get Cavities?
It is impossible for a crown itself to develop cavities, but the tooth underneath it still can. In fact, a crowned tooth has about the same risk of decay as an uncrowned tooth. Poor oral hygiene makes it possible for bacteria and plaque to form around the gumline where the tooth meets the crown. They can then travel underneath the crown and wreak havoc on the underlying tooth. You can prevent cavities in crown teeth the same way you'd prevent cavities in any other tooth: brush, floss, and attend regular cleanings and checkups.
Does It Hurt to Get a Dental Crown?
Just like when you get a filling, your dentist will numb the tooth they'll be working on when you get a crown. While you shouldn't feel any pain during the procedure, your tooth will likely feel sensitive for a few days afterwards, especially if you have also had a root canal. Taking the over-the-counter pain medications can help, but give us a call if the discomfort worsens.
Do Dental Crowns Feel Natural?
Within a few days of receiving your permanent crown, it should start to feel increasingly natural. Crowns are made from durable materials that can stand up to chewing forces just as well as your tooth enamel can, so eating shouldn't feel any different. The reason why your dentist reshapes your tooth was to ensure the crown would fit comfortably within your mouth. Additionally, every crown is custom-made to based on impressions of the tooth. Ultimately, your crown should not feel awkward or noticeable.