Dental Implants – Fresno, CA
The Roots of
a Better Smile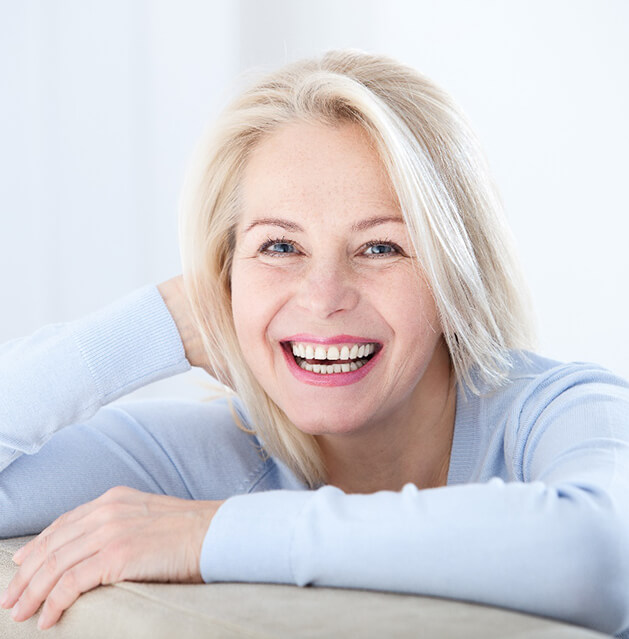 Do you have embarrassing gaps in your smile? It can be hard to feel confident around friends, family, and coworkers if you are missing one or multiple teeth. Fortunately, dental implants in Fresno can help! Implants are tiny screws made from biocompatible titanium that are inserted into the jawbone and provide a strong foundation for a new crown, bridge, or even denture. By replacing missing teeth from the roots up, dental implants are the most attractive and durable way to restore one's smile.
If you are ready to reclaim a confident smile, call Dr. Byron Reintjes today to schedule an initial consultation!
Why Choose Fresno Family Dental for Dental Implants?
Highly Durable, Lifelike Restorations
Implant Placement Performed In-House
State of the Art Dental Technology
Benefits of
Dental Implants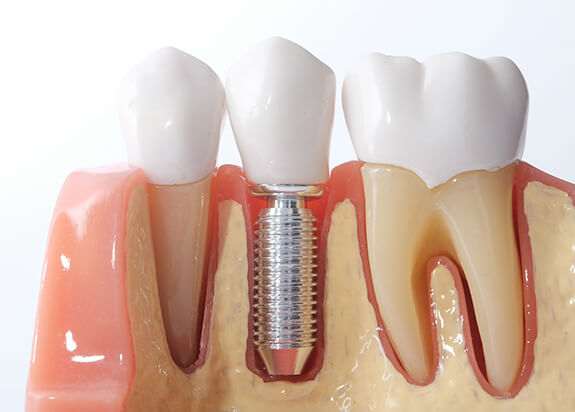 Dental implants offer substantial benefits compared to more traditional tooth replacement options. Here are just a few reasons why so many men and women in Fresno opt for dental implants each year:
Implants restore full chewing ability so you can eat all your favorite foods again
They keep neighboring teeth stable and prevent dental drift
Implants stimulate the jawbone to prevent bone loss and keep you looking young and vibrant
They can last for several decades – or longer – if you practice proper care and visit your dentist in Fresno twice a year
Implants are custom designed in shape and color to seamlessly blend in with natural teeth
Indications for
Dental Implants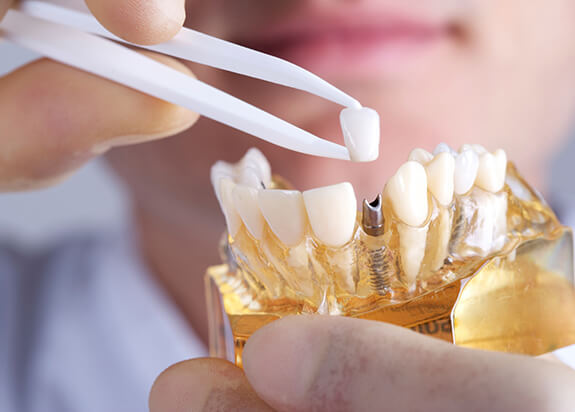 From replacing a single missing tooth to restoring an entire smile, dental implants in Fresno are the ultimate tooth replacement solution.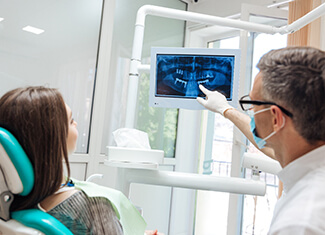 Missing Single Tooth
Fill the noticeable gap in your smile with a single tooth implant and artificial crown. By replacing the missing tooth root structure, dental implants restore chewing power to nearly 100% and blend in seamlessly with natural teeth.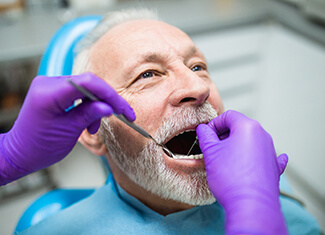 Missing Multiple Teeth
What if you are missing more than a single tooth? Just one or two dental implants can help bridge the gap left by several consecutive missing teeth. Implant-retained bridges offer superior support compared to conventional alternatives, preserve adjacent healthy teeth, and look fantastic as well.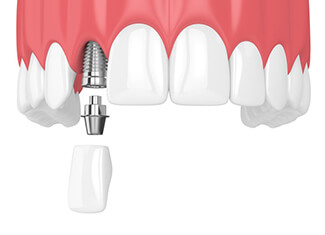 Missing All Teeth
You can restore your entire smile with implant-retained dentures. Unlike traditional dentures that rely on natural suction to stay in place, implant-retained dentures are securely fastened to 4 to 6 dental implants. You will never have to worry about your new set of teeth slipping!
Start-to-Finish Dental Implant Treatment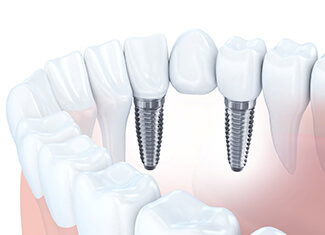 Dr. Reintjes has undergone advanced training in orthodontics and can complete every step of the dental implant process, from surgically inserting the implant to attaching the crown, bridge or implant-retained denture. This means you do not have to visit an outside specialist to replace your missing teeth, which will save you both time and money! Instead, Dr. Reintjes will oversee the entire journey to your new, confident smile right here at our office in Fresno.
Learn More about Implant Dentistry & Dentures
The Cost of
Dental Implants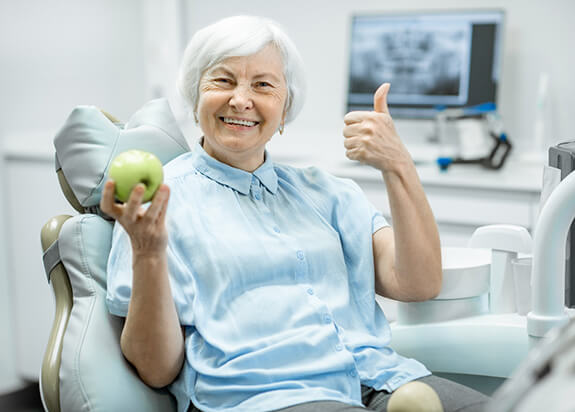 The cost of implant treatment depends on a number of factors and varies from patient to patient. For instance, implant procedures that require multiple implants usually cost more than a single tooth implant. If you need any preparatory treatment, such as gum disease therapy or a bone graft, this will also influence the final cost. However, dental implants always represent a wise investment due to their numerous benefits, including durability. As noted above, with proper care, dental implants can last for several decades – or even the rest of your life!