Orthodontics – Fresno, CA
Straighter,
Healthier Teeth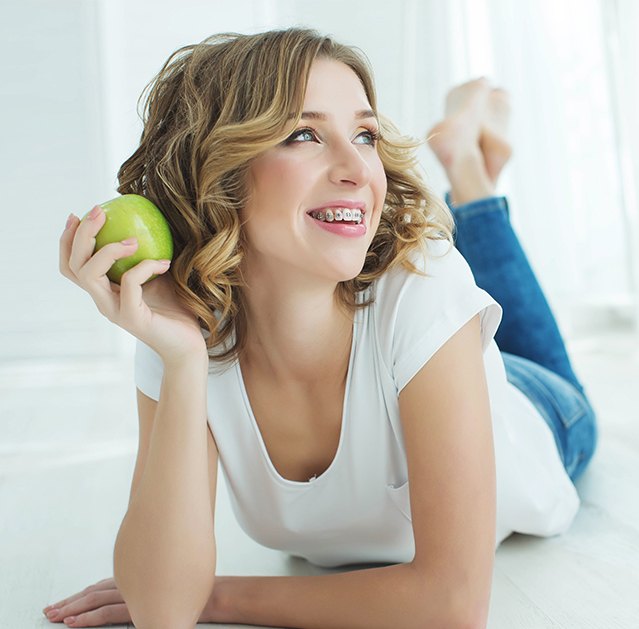 Orthodontics is the area of dentistry that deals with preventing and correcting dental irregularities like crooked teeth, crowding, and bite issues. Dr. Reintjes can move the teeth into their proper position by using orthodontic appliances that exert gentle pressure on targeted teeth. Straightening your teeth will change your appearance and can also improve your oral health by making routine care much easier.
We provide orthodontic care for patients of all ages, from children to adults. Dr. Reintjes offers traditional braces using the advanced Damon system, tooth-colored ceramic brackets, and Invisalign clear braces. After performing a complete exam, he will discuss your options and recommend the right treatment options for orthodontics in Fresno, CA to deliver optimal results.
Why Choose the Fresno Family Dental Office of Byron L. Reintjes, DDS for Orthodontics?
Convenient Clear Aligners
Reliable Traditional Braces
Patients of All Ages Welcome
Traditional Orthodontics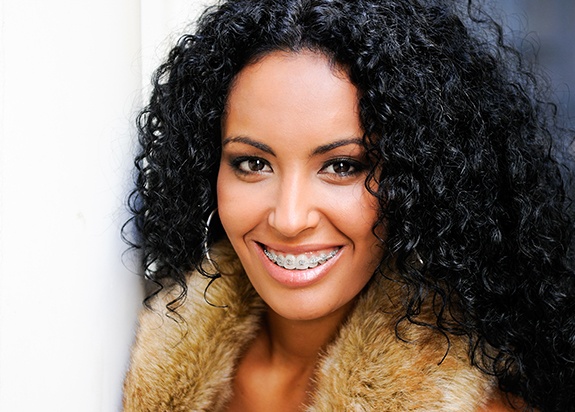 Conventional metal braces can provide highly reliable results for patients who are dealing with orthodontic issues ranging from minor to severe. They work by using fixed brackets and wires that are tightened throughout the treatment to gradually move the teeth into the proper position. A great option for patients of all ages, traditional braces are usually the most affordable method for realigning the teeth. The average treatment time is about 18 months, but that will vary based on your orthodontic needs.
Learn More About Traditional Braces
Invisalign®
Clear Aligners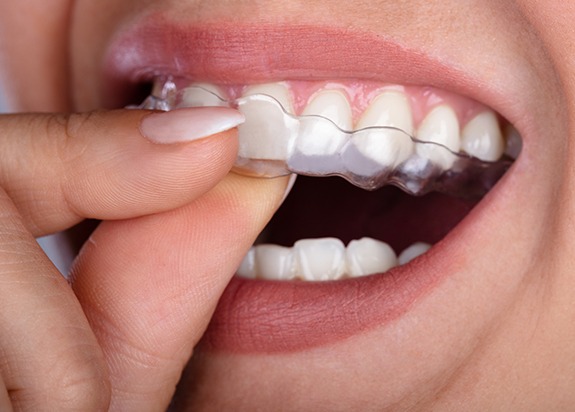 For adults who want to maintain their mature appearance during orthodontic therapy, Dr. Reintjes often suggests Invisalign clear braces. This system consists of a series of clear, custom aligners. Patients wear each aligner for two weeks, then move to the next one in the series. Invisalign is clear, removable, and eliminates the need for adjustment visits. You won't have to hassle with bands or deal with irritation from metal wires and brackets as well. Adults and older teens appreciate the freedom and inconspicuous nature of Invisalign clear braces.
Learn More About Invisalign® Clear Aligners
ClearCorrect®
Clear Braces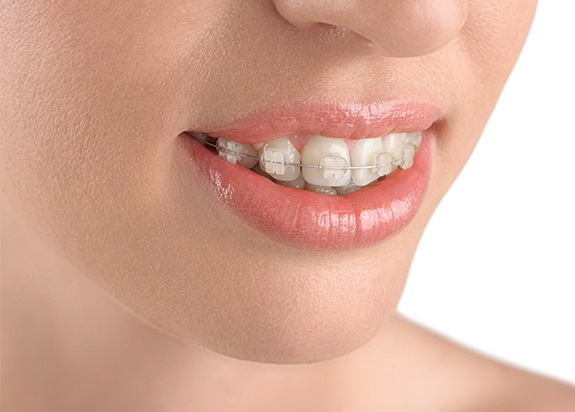 ClearCorrect is very similar to Invisalign in that it involves a series of clear aligners that slowly move the teeth towards their desired alignment. We'll consider your personal needs and situation very carefully before recommending one over the other. ClearCorrect aligners are made from slightly thinner materials, and as a result many people find that they're more comfortable. They also tend to be far less visible, allowing them to blend in with the teeth much better.