Sedation Dentistry – Fresno, CA
Relaxing at the Dentist's Office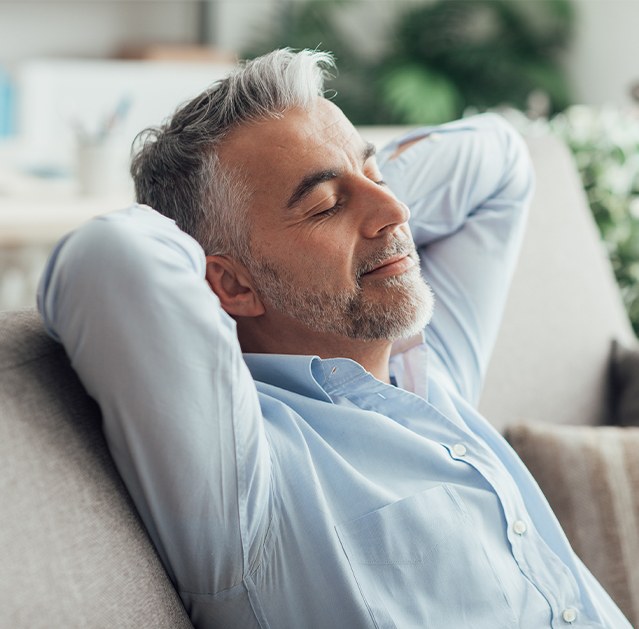 If visiting the dentist makes you feel nervous or anxious, you may be a perfect candidate for sedation dentistry. Dr. Byron Reintjes, your Fresno dentist, is pleased to offer patients options for relaxing sedation: nitrous oxide (laughing gas), sedation, and general anesthesia for special cases. Keep reading to learn more about each and which may be right for you or your loved one. You can finally get the dental care you need without the stress thanks to sedation dentistry in Fresno, CA!
Why Choose the Fresno Family Dental Office of Byron L. Reintjes, DDS for Sedation Dentistry?
Different Options Depending on Comfort Levels
Warm, Welcoming Dental Office and a Caring Team
General Anesthesia for Specific Procedures
Oral Conscious Dental Sedation
Patients suffering from higher levels of anxiety should ask about oral conscious sedation. You'll be given medication before your appointment, which you'll take at a given time. While you're under the effects of the sedative, you'll be in a very calm and relaxed state. You will not be asleep; you'll be able to answer questions and follow instructions. However, you're unlikely to care about what is going on around you, and you'll probably forget what happened during your appointment.
Nitrous Oxide Dental Sedation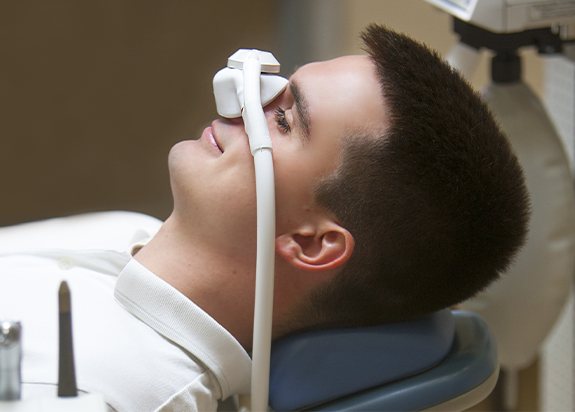 Nitrous oxide is a gas that you breathe in through a small nasal mask during your treatment. Its effects take over almost immediately, making you feel light, happy, and totally removed from worry about what is going on around you. The effects of nitrous oxide will last throughout your entire appointment, and they'll also wear off soon after the mask is removed so you can go on about your day without any lasting grogginess.