Dental Bonding – Fresno, CA
Perfect Teeth
in One Appointment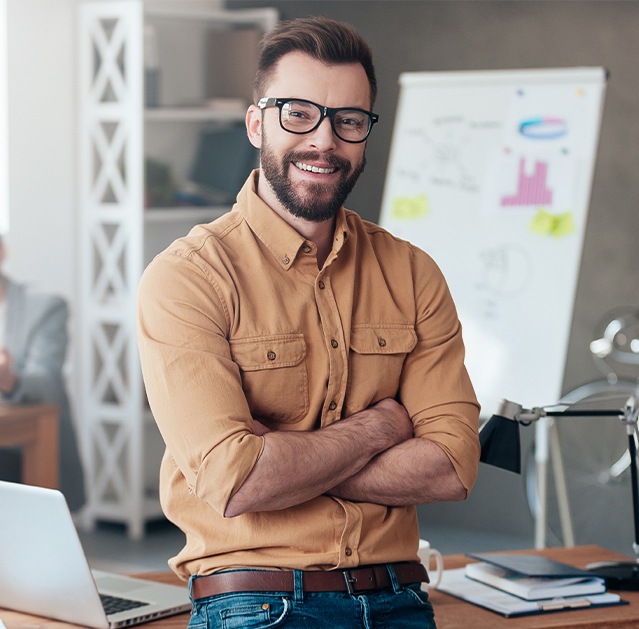 Do you have a few minor flaws in your teeth that detract from your otherwise gorgeous smile? If so, you likely already know that, over time, they can have a drastic impact on your self-confidence. You might already be in the habit of covering your mouth when you laugh or smile. That's where a treatment called direct bonding from your trusted cosmetic dentist in Fresno, CA, Dr. Byron Reintjes comes in. He uses this procedure to perfect your teeth in just one appointment.
Why Choose the Fresno Family Dental Office of Byron L. Reintjes, DDS for Dental Bonding?
Small Changes, Dramatic Results
Highly Experienced Dentist and Team
Treatment Plans Customized for You
What Is
Dental Bonding?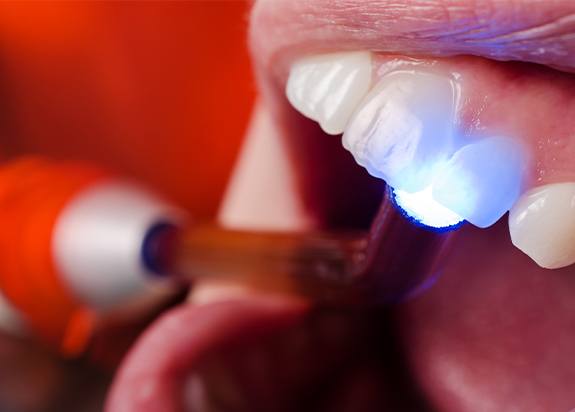 Direct bonding uses a composite resin material, or a mixture of fine particles of glass and acrylic. Dr. Reintjes can apply this material to your problem teeth to sculpt them into the desired shape, size, and color. The resin is custom chosen to match the existing color of your tooth enamel or even correct serious stains. If you have any of the following cosmetic imperfections in your pearly whites, you may be a good candidate for direct bonding:
Chips or cracks
Unevenness or worn-down teeth
Stains or discoloration
Small gaps
The Dental
Bonding Process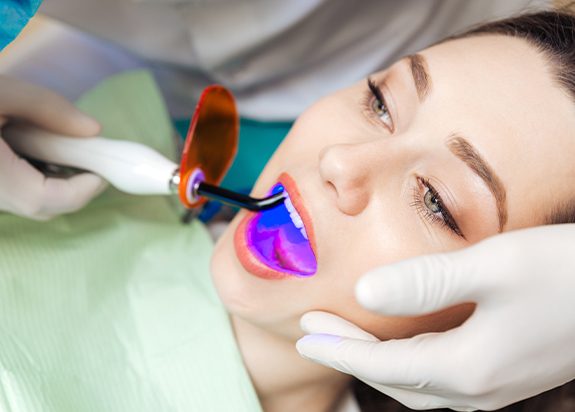 Luckily, the procedure involved in getting dental bonding in Fresno, CA is generally fast and painless. Depending on the number of teeth you want to be corrected, it can more often than not be completed in just one visit to our dental office. First, Dr. Reintjes will smooth out any jagged edges of your tooth. Then, he will work with you to determine the shade of composite resin that will seamlessly become a part of your smile.
The first step in the bonding process involves roughening the surface of the tooth to create a better surface to which the resin can attach. We'll then apply the putty-like resin material and sculpt it until you are satisfied with the new shape of your tooth. Using a curing light, we'll then harden the resin into place. After making any final adjustments and ensuring your new and improved tooth fits within your bite, we'll send you on your way!
Benefits of
Dental Bonding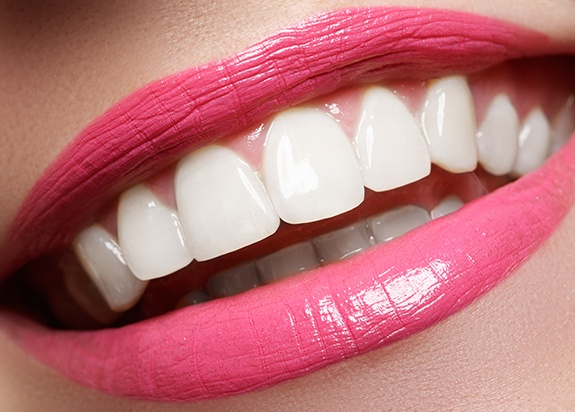 Direct bonding comes with multiple benefits, including:
Unlike many other cosmetic procedures, bonding can typically be completed in just one appointment.
Minimal tooth preparation. We don't need to remove as much tooth enamel as we would for other treatments like crowns and veneers.
Natural-looking results. We do our utmost to ensure your bonding doesn't stand out in your smile.
When compared to veneers or crowns, bonding is significantly less expensive and can fit into almost any budget.
If you properly maintain your bonded teeth, your results can last for several years.
How to Care for Your Bonded Teeth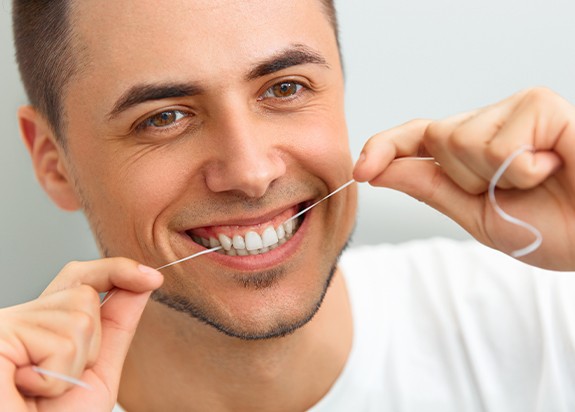 As mentioned above, one great advantage of direct bonding is that it can last for up to a full decade with proper oral hygiene. This entails brushing twice a day and flossing at least once daily. It also involves visiting us for checkups and cleanings every six months to make sure your bonding is still holding up and spotting any small problems before they become larger issues.
If you have any questions or concerns, or you're ready to schedule a direct bonding consultation, don't hesitate to contact us!