Dental Team – Fresno, CA
A Staff with Years of Experience
The friendly and professional atmosphere you'll find here is in large part due to our fantastic team. Many of our staff members have decades of experience in the dental field, and every day, they come together to give our patients the smoothest and most stress-free dental experience imaginable. Before you come to see us, take a moment to read below and learn a little more about our wonderful team.
Jackeline, Office Manager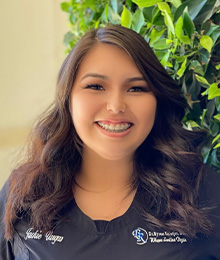 Jackeline studied at Reedley College before earning her certifications in X-rays, infection control, CPR, and coronal polishing. Currently, she has more than four years of experience in the world of dentistry. Throughout that time, her favorite aspect of her job has continued to be connecting with patients and making a difference when it comes to their dental needs.
Outside the office, Jackeline enjoys spending time with her family, especially her spouse and their two boys. She also likes competitive swimming, traveling, baking, and taking continuing education courses!
Angelica, Treatment Coordinator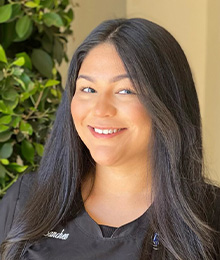 After graduating from Bullard High School, Angelica attended San Joaquin Valley College. Since then, she has become certified in sterilization, HIPPA, radiation, and law and ethics. When asked what she likes most about her job, she shared that it's being able to help people find great solutions when it comes to dental work that's needed.
Angelica and her little one love spending time together at the park or running errands. Outside of dentistry, her interests include painting, shopping, cooking, and hanging out with friends!
Kathy, Back Office Supervisor & Registered Dental Assistant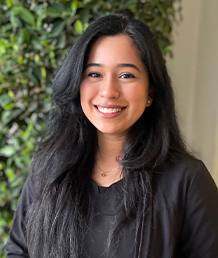 Kathy is a Fresno native. She even completed her studies at Fresno City College before attending UEI College! Today, she is certified in CPR, radiographs, coronal polishing, sealants, infection control, and law and ethics. However, her favorite part of her job is working in a friendly, fast-paced environment where you get to meet new people and make genuine connections.
Kathy is the second oldest out of her four siblings, and now she has a son of her own! They love using their time together to go to the beach/lake and watch movies. Here's a fun fact about her: she's pretty good at braiding hair.