Dental Team – Fresno, CA
A Staff with Years of Experience
The friendly and professional atmosphere you'll find here is in large part due to our fantastic team. Many of our staff members have decades of experience in the dental field, and every day, they come together to give our patients the smoothest and most stress-free dental experience imaginable. Before you come to see us, take a moment to read below and learn a little more about our wonderful team.
Jackeline, Financial Coordinator/Office Manager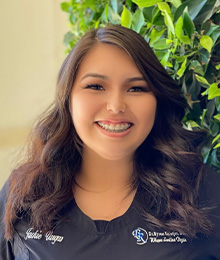 Jackeline studied at Reedley College before earning her certifications in X-rays, infection control, CPR, and coronal polishing. Currently, she has more than four years of experience in the world of dentistry. Throughout that time, her favorite aspect of her job has continued to be connecting with patients and making a difference when it comes to their dental needs.
Outside the office, Jackeline enjoys spending time with her family, especially her spouse and their two boys. She also likes competitive swimming, traveling, baking, and taking continuing education courses!
Angelica, Scheduling Coordinator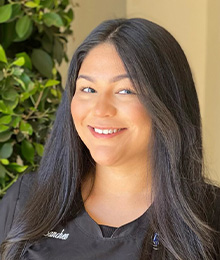 After graduating from Bullard High School, Angelica attended San Joaquin Valley College. Since then, she has become certified in sterilization, HIPPA, radiation, and law and ethics. When asked what she likes most about her job, she shared that it's being able to help people find great solutions when it comes to dental work that's needed.
Angelica and her little one love spending time together at the park or running errands. Outside of dentistry, her interests include painting, shopping, cooking, and hanging out with friends!
Pamela, Registered Dental Hygienist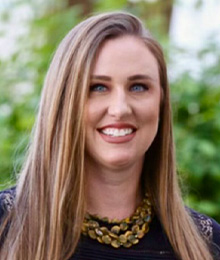 Pam's dental career spans two full decades so far, and she feels very grateful to work with such a great team. She graduated Magna Cum Laude from Tennessee State University and is licensed to practice in five different states! She is also certified in nitrous oxide and laser dentistry
Pam and her husband Josh have two boys. In her spare time, she enjoys going on various adventures with the whole family, swimming, and staying active in her church.
Tayler, Registered Dental Hygienist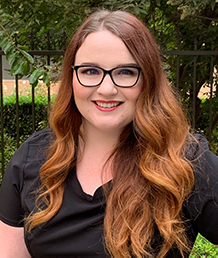 Tayler achieved her Bachelor of Science in Dental Hygiene at the University of the Pacific Arthur A. Dugoni School of Dentistry. She is also certified in diode laser treatment. Today, her dental career spans over five years so far, and she loves that all of her fellow team members here at Dr. Reintjes' dental office have an excellent sense of humor!
In her spare time, Tayler enjoys practicing calligraphy and designing stationery. She is also a BIG Disneyland addict! Here is something interesting about her: she has a photographic memory.
Monica, Registered Dental Assistant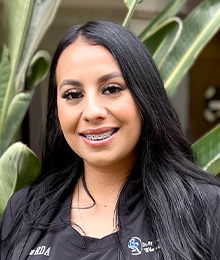 Monica was born and raised right here in Fresno, CA! She completed her studies at UEI College, and she has undergone additional training in everything from X-rays and infection control to coronal polishing and CPR. When asked about her favorite part of her job, she shared that it's being able to engage with all kinds of people and growing a genuine bond with patients.
Monica is one of eight children and the aunt of nine nieces and nephews, so it's safe to say she comes from a large family! When she isn't with them, she enjoys riding horses, traveling, watching sunsets, and going on beach trips.
Katherine, Registered Dental Assistant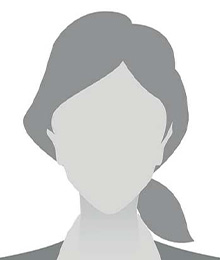 Katherine is a Fresno native. She even completed her studies at Fresno City College before attending UEI College! Today, she is certified in CPR, radiographs, coronal polishing, sealants, infection control, and law and ethics. However, her favorite part of her job is working in a friendly, fast-paced environment where you get to meet new people and make genuine connections.
Katherine is the second oldest out of her four siblings, and now she has a son of her own! They love using their time together to go to the beach/lake and watch movies. Here's a fun fact about her: she's pretty good at braiding hair.