Dental Team – Fresno, CA
A Staff with Years of Experience
The friendly and professional atmosphere you'll find here is in large part due to our fantastic team. Many of our staff members have decades of experience in the dental field, and every day, they come together to give our patients the smoothest and most stress-free dental experience imaginable. Before you come to see us, take a moment to read below and learn a little more about our wonderful team.
Elizabeth, Financial Coordinator / Office Manager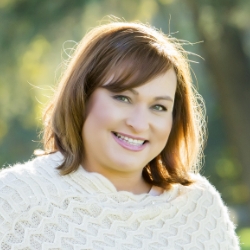 Elizabeth first joined our team six years ago, and she has 21 years of experience in dentistry overall. She has attended California State University, Reedley College, and the San Joaquin Valley Business College. She has also attended Dental Boot Camp and continues to take educational courses on a regular basis. She is certified in coronal polishing as well as licensed in X-rays. What she enjoys most about her job is helping patients achieve their dental goals.
Pamela, Registered Dental Hygienist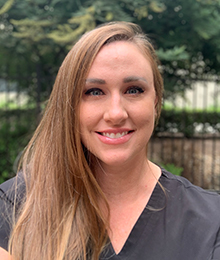 Pam's dental career spans two full decades so far, and she feels very grateful to work with such a great team. She graduated Magna Cum Laude from Tennessee State University and is licensed to practice in five different states! She is also certified in nitrous oxide and laser dentistry
Pam and her husband Josh have two boys. In her spare time, she enjoys going on various adventures with the whole family, swimming, and staying active in her church.
Tayler, Registered Dental Hygienist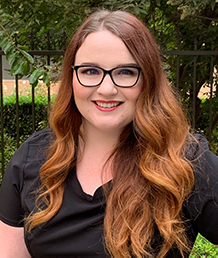 Tayler achieved her Bachelor of Science in Dental Hygiene at the University of the Pacific Arthur A. Dugoni School of Dentistry. She is also certified in diode laser treatment. Today, her dental career spans over five years so far, and she loves that all of her fellow team members here at Dr. Reintjes' practice have an excellent sense of humor!
In her spare time, Tayler enjoys practicing calligraphy and designing stationery. She is also a BIG Disneyland addict! Here is something interesting about her: she has a photographic memory.
Megan, Registered Dental Assistant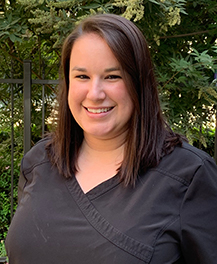 Megan's career in the dental world spans over seven years so far, and she truly has a talent for helping people feel comfortable in the treatment chair! Originally from Ojai, she studied assisting at San Joaquin Valley College. She also has advanced training in CPR, coronal polishing, and dental sealants.
Away from the office, Megan and her husband have two kids and five dogs. They just bought their first house and can't wait to decorate it! As for personal hobbies, she enjoys hiking, reading, and (of course) spending quality time with her loved ones.