Implant Dentistry & Dentures – Fresno, CA
The Modern Way
to Replace Teeth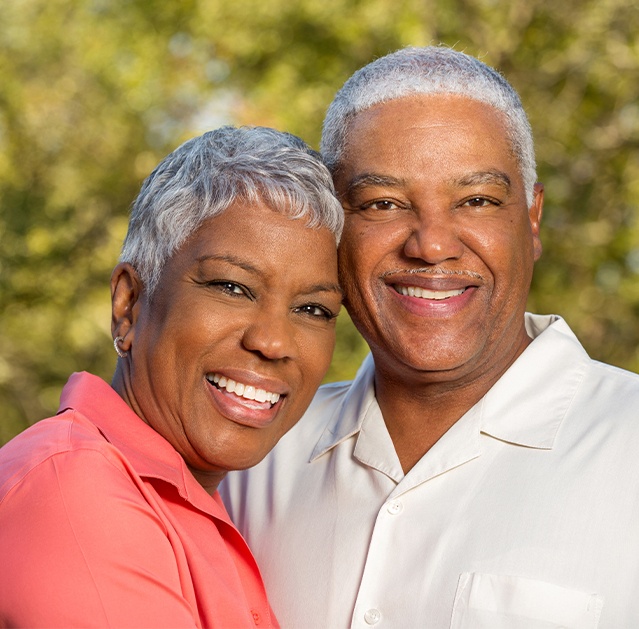 Did you know that 69% of adults have lost at least one tooth? Missing teeth can damage your self-esteem and oral health at the same time. Fortunately, dental implants allow Dr. Reintjes to re-establish the beauty and strength of a smile by replacing missing teeth with esthetic, comfortable, and dependable prosthetics. Dr. Reintjes and his Fresno dental team look forward to helping you renew your full, healthy, beautiful smile. Give our team a call to schedule a tooth replacement consultation appointment today.
Why Choose Fresno Family Dental for Implant Dentistry & Dentures?
Implants Placed and Restored in One Location
Customer Service Built on Trusting Relationship
Highly Trained and Experienced Implant Dentist
Why Visit Dr. Reintjes
for Implant Placement?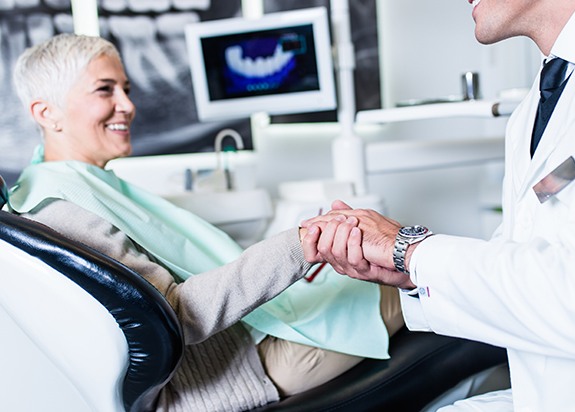 Trained in implant dentistry, Dr. Reintjes can both place and restore implants so our patients can receive comprehensive care in one office without having to see an outside oral surgeon or periodontist. Dental implants are actually small, titanium posts that Dr. Reintjes will surgically position in the sockets left by missing teeth. The implant posts act as artificial tooth roots, and after your prosthetic crown or denture is secured to the implant(s), you will enjoy permanent replacement teeth that look and feel like nature intended.
What are
Dental Implants?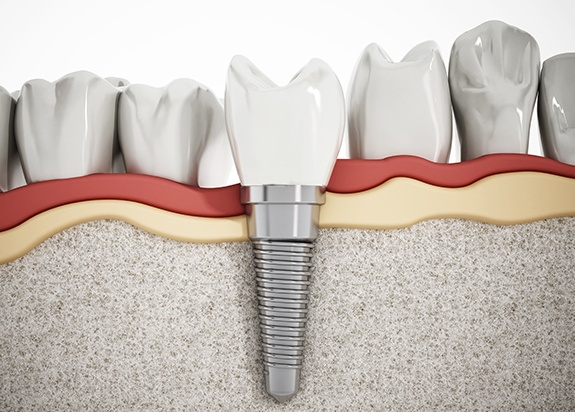 Dental implants are posts that mimic the lost root structures of missing teeth. They are surgically placed below the gums where they fuse with the gums and jawbone, recreating the lost root structures. We may offer dental implants crafted from a variety of materials, including titanium and metal-free zirconia.
What is the Dental Implant Success Rate?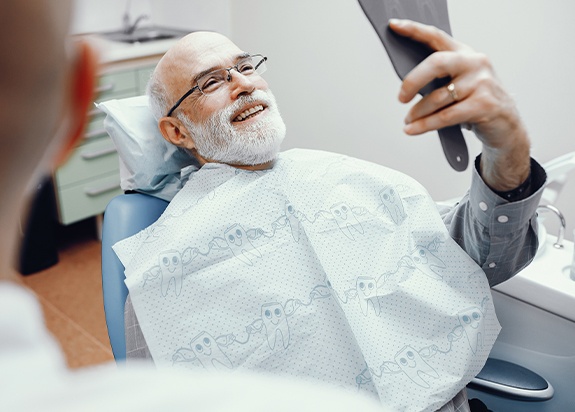 Studies of patients after implant supported tooth replacement show a 95% or higher success rate. These implant restoration services are safer and more effective than ever before, and they provide the most natural-looking and feeling restoration options.
Candidates for
Dental Implants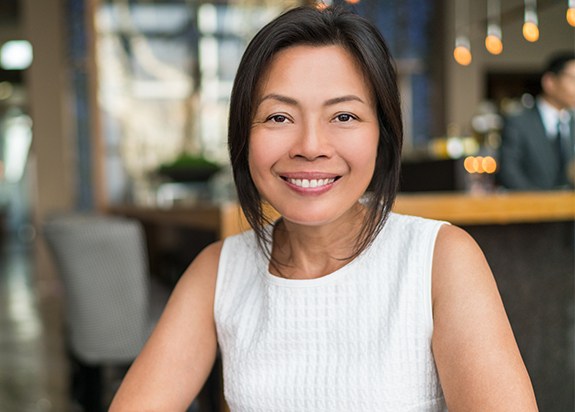 With safe, precisely planned dental implant placement, almost any patient can successfully complete an implant-retained restoration plan. Some patients who make excellent candidates for implant-supported tooth replacement include:
Those who have the dedication to complete the entire implant supported tooth replacement process, which can take several months or a year
Those who are healthy enough for minor surgical treatments
Those who have not had bad experiences with surgical treatment in the past
Those who have adequate supportive tooth structure
How Dental
Implants Work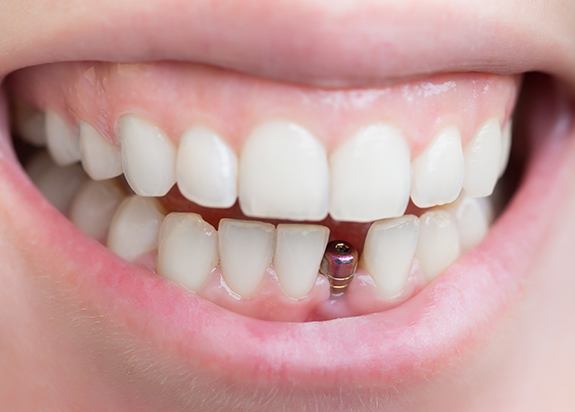 Dental implant placement is completed using local anesthesia and sedation as needed to ensure your total comfort. Many patients need to have a bone graft procedure performed first to strengthen their jawbone. Dr. Reintjes may be able to complete the placement on the same day as a graft. If not, we will plan a time for you to come back after the bone has healed. The dental implants will be placed only once Dr. Reintjes is sure the jawbone can safely support them.
Learn How Dental Implants Work
Implant-Retained
Crowns & Bridges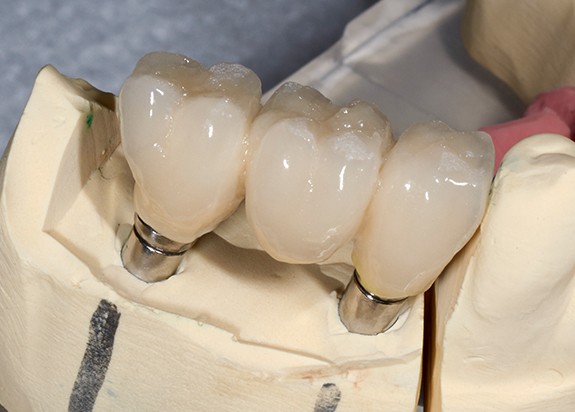 When some healthy, sturdy teeth remain in the jaw, we can replace the missing ones with an implant-retained crown or bridge. A dental crown replaces a single missing tooth, while a bridge fills the gaps left by multiple teeth. A crown is fixed into the jaw, but the bridge can be fixed or removable depending on your preference. These comprehensive, natural-looking replacement options keep your jawbone healthy and whole and prevent the loss of additional teeth.
Learn More About Implant-Retained Crowns and Bridges
Implant-Retained Dentures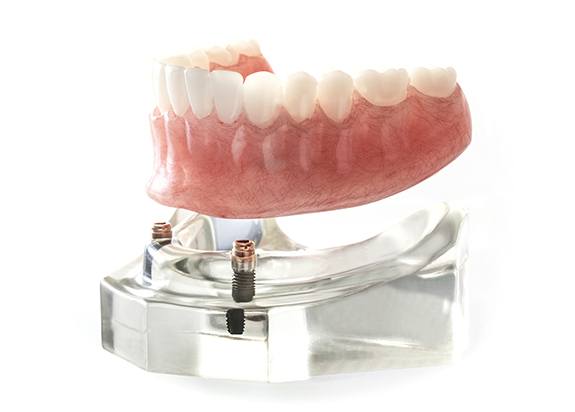 A traditional denture can provide a fine solution for patients who are missing multiple teeth, but implant-retained dentures add significantly more stability while also promoting better oral health over time. Because the denture is supported on posts that are inserted into your jaw, slippage and discomfort are not an issue. You won't have to worry about using denture adhesives or creams, either — an implant-retained denture fits just like it should from day one, on.
Learn More About Implant Retained Dentures
Benefits of
Implant-Supported Replacement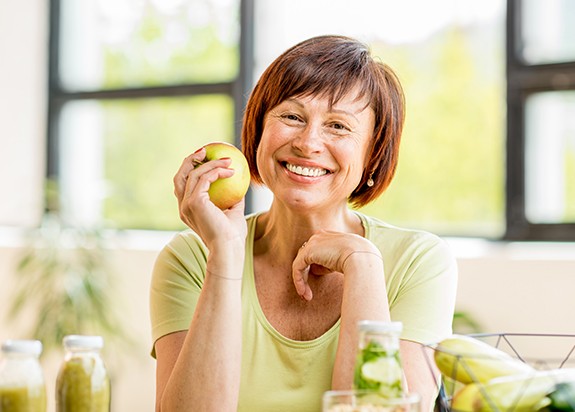 There are no treatments that are right for every patient, but if you do decide that dental implants are right for you, there are numerous advantages, including:
Learn About the Benefits of Dental Implants
Stability – implant-supported replacement teeth stay firmly in place with close to natural function.
Longevity – implant-retained replacement teeth can last for two or more decades with proper care, and many patients keep the same restoration for the rest of their lives.
Natural appearance – the implant-retained tooth replacements look and feel more like natural smiles because they restore both the roots and crowns of missing teeth.