June 19, 2018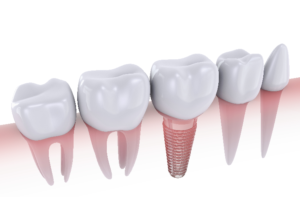 Are you ready to replace your missing teeth with dental implants in Fresno? You are making an excellent choice for your quality of life and your oral health. You will join more than 500,000 people who are making the same decision this year. While you anticipate the first step in the treatment process, it is best to take some time to prepare for the placement of your implant post. For 24 hours after the treatment, expect a few changes to your daily routine.

Preparing for Dental Implants
The first step to completing your smile will involve surgically placing the implant post into your jawbone. As with any surgery, there will a recovery and healing process. To ensure that it is as comfortable and stress-free as possible, take the time to prepare for your arrival home.
Arrange Transportation: To ensure your comfort during the procedure, sedation or anesthesia will be used. It can take several hours for the medication to wear off. As a result, you will need to arrange for a friend or loved one to drive you home from your appointment. If possible, have them stay with you for a few hours afterward as well.
Prepare Meals: While you are recovering, you do not want to have to worry about cooking or running to the grocery store. Take the time to prepare meals before you leave for your procedure. During the first few days after the placement of the post, it is best to stick to a soft diet, like yogurt and soups.
Plan Relaxing Activities: For a couple of days after your appointment, it is important to take the time to rest. You will want to limit your activities. To help pass the time, find some good books, movies, or other activities to keep you occupied while you recover.
Reschedule Events: You will not feel like doing too much for a couple of days. As a result, be sure to reschedule any prior events or engagements, like doctor appointments or celebrations.
Plan for the Morning: To help reduce stress the morning of your procedure, take time the night before to pick a comfortable outfit and gather everything you will need to take with you to your dentist in Fresno, like your dental insurance cards.
Get a Good Night's Rest: Although you will probably have a lot on your mind, try to get a good night's sleep the day before your surgery.
Restore Your Smile Today
As you start your journey to a complete smile, take the time to prepare for your upcoming surgery to ensure a stress-free recovery.
About Dr. Byron L. Reintjes
Dr. Byron L. Reintjes believes that a healthy, beautiful smile starts here. He offers advanced dental care to help his patients reach and maintain optimal oral health. Due to his extensive training, he provides many areas of specialty, including dental implants. If you are ready to treat your tooth loss, Dr. Reintjes can help. Contact our office today to schedule your consultation.
Comments Off

on 5 Tips to Prepare for Dental Implants in Fresno
No Comments
No comments yet.
RSS feed for comments on this post.
Sorry, the comment form is closed at this time.