June 10, 2021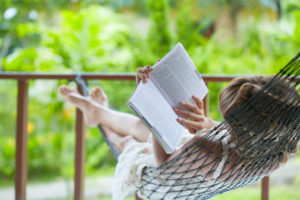 Have you decided to get dental implants but are just waiting for the right time to pull the trigger? The perfect moment is now! If you are missing teeth, investing in dental implants is almost always a wise decision. However, there are certain advantages to undergoing implant treatment during the warm summer months. Keep reading to discover why now is the best time of year to get dental implants in Fresno.
The Benefits of Dental Implants
Why are dental implants one of the most popular ways to replace missing teeth? Here are just a few of their many benefits:
Custom-designed to look and feel as natural as possible.
Provide maximum support for a crown, bridge, or denture by integrating with the jawbone.
Restore 70% to 90% of natural chewing power.
Stimulate the jawbone to prevent bone loss.
Last for decades with proper care and regular checkups.
3 Reasons to Start Implant Treatment Now
While dental implants are a great way to replace missing teeth any time of year, here are 3 upsides to starting implant treatment during summer.
Relax and Recover
After getting your dental implants placed, you will need to take it easy for several days. During this period, you should avoid running and other forms of exercise. Why not relax by the pool or read a book out on the back porch? While summer is often filled with fun activities, it is also an opportunity to rest. Take advantage of your downtime and the nice weather while you recover from dental implant surgery.
Soft Summer Foods
You will need to stick to a soft-food diet for 5 to 7 days after getting your dental implants. Fortunately, you don't have to give up ALL your favorite summer foods during this period. Smoothies, macaroni and cheese, baked beans, apple sauce, and even ice cream are all safe to enjoy while your implants begin to heal. Be sure to stock up on these and other soft foods before your implant placement appointment.
Smart Timing
In general, the entire dental implant process takes 3 to 6 months to complete. So, if you start that process this summer, you should be able to show off your newly restored smile during the winter holidays! There are always plenty of parties and family get-togethers toward the end of the year. Imagine how much more you will be able to enjoy the festivities when you're not feeling self-conscious about missing teeth!
Are You a Good Candidate?
If you are missing one or multiple teeth and don't have any major oral health problems, you are likely a good candidate for dental implants. In general, successful implant candidates must have:
Healthy teeth and gums
Strong, thick jawbone
Excellent oral hygiene habits
If you are considering getting dental implants, schedule a consultation with your dentist in Fresno. They will examine your teeth and discuss your unique smile goals to determine if implant treatment is right for you.
About the Author
Dr. Byron Reintjes has nearly 30 years of experience rebuilding patients' smiles with dental implants. He uses state-of-the-art CT/Cone Beam scanning technology to create custom implant treatment plans. To learn more about dental implants in Fresno, visit Dr. Reintjes' website or call 559-438-6684.
Comments Off

on Why Summer Is the Best Time to Get Dental Implants
No Comments
No comments yet.
RSS feed for comments on this post.
Sorry, the comment form is closed at this time.