May 3, 2023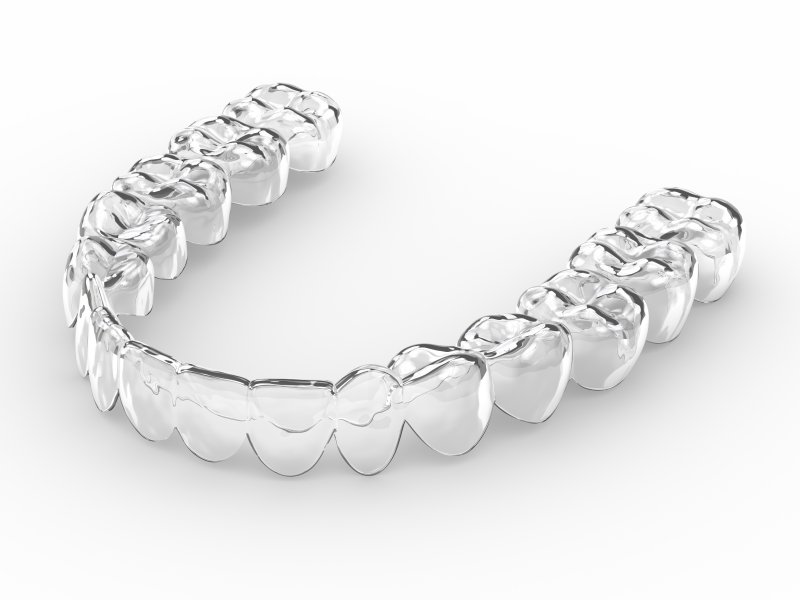 Invisalign aligners have become incredibly popular with patients who are looking to straighten their teeth, and when you see everything that they have to offer, it's easy to understand why. Invisalign aligners can straighten your teeth comfortably, discreetly, and often faster than traditional braces can.
In response to the demand for convenient orthodontic treatment, many companies have begun to offer mail-order clear aligners. However, these aligners come with risks that Invisalign does not. If you've been considering mail-order aligners, here are some dangers that are associated with that style of treatment.
1. The Lack of an Exam
When you consult with a dentist about Invisalign treatment, one of the first things that you're bound to do is to get an exam to confirm that you aren't dealing with any serious oral health problems. If you have cavities or gum disease, placing a thin plastic aligner over your teeth can start to make those issues worse, ultimately compromising both the health of your teeth and the success of your treatment.
Mail-order aligners won't facilitate seeing a dentist in person, meaning that you won't get that preliminary exam. This puts you at an increased risk of oral health problems.
2. Incomplete Follow-up
Most mail-order aligner kits will put you in touch with a virtual dentist who will be able to periodically check on the progress of your treatment. While these dentists are trying their best, they're limited in the amount of information they can gather about your teeth over a video call.
This means that there's an increased risk that you could have an issue with your aligners that neither you nor your dentist notice. For that reason, it's not unheard of for patients to finish mail-order aligner treatment with worse teeth than they had when they started.
3. Sales-First Attitude
As you may have gathered, clear aligners are incredibly useful, but they aren't right for everyone. If you have outstanding oral health problems or serious misalignment, clear aligners may not be the best option for you. If you talked to a qualified dentist in person, they'd likely talk with you about your needs and recommend an alternative treatment plan if necessary.
Unfortunately, many of these mail-order aligner companies are solely focused on making money, and they only have one thing that they can sell you. For that reason, it's common to try and sell their patients on aligner treatments that may not be safe of effective for them.
If you want to straighten your smile, there are all kinds of ways to go about it. One thing is for certain though—orthodontics should be handled in-person, not through the mail.
About the Author
Dr. Byron Reintjes has been a dentist for over 30 years, and every day he still comes to work excited to help members of his community get the smile of their dreams. Dr. Reintjes received his doctorate from the Case Western Reserve University School of Dentistry, then completed a one-year hospital-based residency focused on trauma care. He's also received advanced training in both orthodontics and Invisalign.
If you have any questions about clear aligners, he can be reached at his website or by phone at (559) 438-6684.
Comments Off

on Why It's Best to Steer Clear of Mail-Order Clear Aligners
No Comments
No comments yet.
RSS feed for comments on this post.
Sorry, the comment form is closed at this time.