September 13, 2018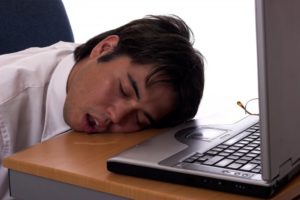 One of the vital keys to excellent overall health is getting the proper amount of sleep at night. The human body is geared to slow down all its functions during this period so that it can rest and rejuvenate itself for a new day. A sleep disorder can threaten this natural cycle so if you're showing signs of having one, your dentist suggests that you get sleep apnea therapy in Fresno. As you read on, you'll find out why it's so important.
What is Sleep Apnea?
Sleep apnea is a disorder that causes sufferers to wake-up repeatedly throughout the night from momentary pauses in their breathing. The most common type is Obstructive Sleep Apnea (OSA), which is the result of the muscles in the throat collapsing while resting, which causes a signal to be sent from the brain that interrupts the sleep cycle.
Because this can happen repeatedly throughout the night, people who suffer from this condition can experience the following:
Daytime drowsiness
Elevated blood pressure
Memory Loss
Mood Swings
Weight Gain
Serious Health Conditions from Sleep Apnea
Any time there are interruptions in your breathing, there are serious dangers that can arise. One of them is that it can make you more susceptible to a stroke and can also contribute to cardiac arrest. Thus, it's important that if you notice any of the above symptoms, you immediately reach out to your physician and dentist so that treatment can coordinated.
How Sleep Apnea is Treated
One of the more common ways to treat sleep apnea is with a CPAP machine, which requires patients to wear a mask that forces air into their throats while sleeping. For some people, though, this treatment is too loud and cumbersome.
Your dentist in Fresno offers the alternative of nightguards, which are custom-made oral appliances that keep your airway open in a more comfortable and silent manner. Thus, you'll be able to rest peacefully.
What Can You Do at Home?
Along with the treatment you'll receive from your dentist, here are some of the things you can do at home to aid in getting a better night's sleep:
Drink a warm glass of milk.
Start a new exercise routine.
Power off all your electronic devices.
Stop eating at least two hours before bedtime.
Create a nighttime routine like reading a book.
By implementing these strategies and reaching out to your dentist to get the help you need, you can soon enjoy more restful nights and productive days.
About the Author
Dr. Byron Reintjes earned his dental degree from the prestigious Case Western Reserve University School of Dentistry and has since gone on to provide the Fresno area with nearly three decades of expert care. He is passionate about helping his patients improve their oral health and sleeping better with highest quality nighttime oral appliances. Dr. Reintjes can be reached for more information through his website.
Comments Off

on Why You Shouldn't Hesitate to Get Sleep Apnea Therapy in Fresno
No Comments
No comments yet.
RSS feed for comments on this post.
Sorry, the comment form is closed at this time.