June 11, 2022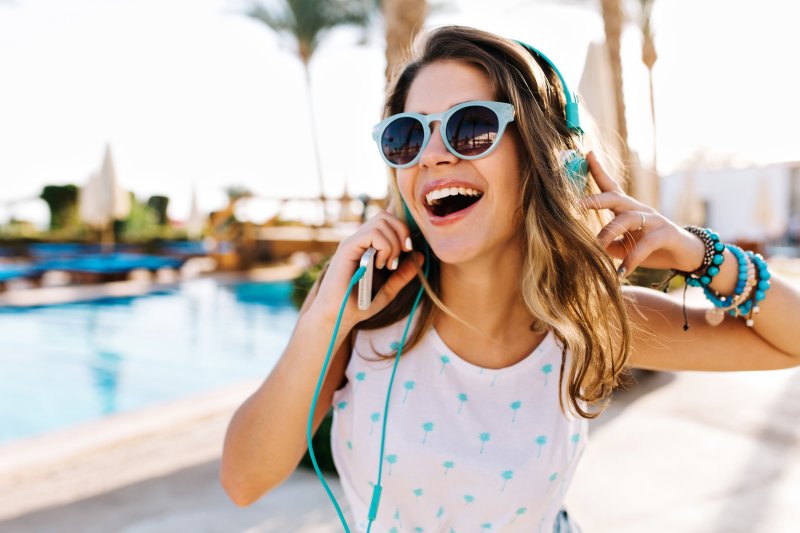 You've been looking forward to your family's annual summer outing all year, and now the time has finally arrived! But just because you're on vacation doesn't mean that you can be lax when it comes to your oral health. A toothache or a broken tooth could put a quick stop to your fun in the sun, so it's important to take whatever steps you can to protect your smile during your trip. Below are 4 tips that will help you prevent dental emergencies this summer.
1. Take Care of Any Dental Issues Before You Leave
There are some oral health problems, such as sensitive teeth or minor pain in your jaw, that might seem like they can wait until you get back from your summer excursion. Unfortunately, untreated dental issues have a tendency to get worse over time, and there's no guarantee that they won't escalate while you're away from home and unable to get dental care easily. Play it safe by scheduling an appointment with your dentist before your trip so that any existing issues can be taken care of.
2. Pack Plenty of Healthy Snack Options
Summer is the perfect time to enjoy a delicious ice cream cone or a refreshing soda, but be careful not to overdo it. Too much exposure to sugary or acidic foods and beverages can take a significant toll on your teeth. When packing snacks for the big trip, focus on smile-friendly options such as crunchy fruits and vegetables that can help clean your teeth while you chew them. You should also make sure that you have plenty of water; not only will it keep you hydrated, but it will give you an easy way to rinse bacteria and harmful substances off your teeth throughout the day.
3. Practice Proper Swimming Safety
A quick dip in the hotel pool can be refreshing, but you need to be careful. Accidents in the pool such as bumping into others while resurfacing or diving into shallow water can easily lead to dental emergencies. Make sure that you and your family are aware of the rules of pool safety and follow them carefully to avoid any dental mishaps.
4. Pack an Emergency Kit
Sadly, dental emergencies can still happen even if you do everything right. That's why it pays to be prepared by packing a dental emergency kit. Your kit should contain basic necessities such as gauze for stopping oral bleeding, ibuprofen for relieving pain, and a small container and saline solution for preserving knocked-out teeth. You should also include a card with your dentist's phone number so that you can get in touch with them right away if you need to.
With these tips, you and your loved ones can enjoy your vacation to the fullest without having to worry about oral health. If you get in touch with your dentist today, they can give you additional advice for protecting your grin during the eventful summer months.
About the Author
Dr. Reintjes has spent over three decades giving people healthier, more dazzling smiles. He's been trained in many areas of dentistry, and he offers emergency care to patients who suddenly find themselves suffering from toothaches and other urgent dental problems. If you need to schedule a summer appointment or have a question about avoiding emergencies, visit Dr. Reintjes's website or call (559) 438-6684.
Comments Off

on 4 Tips for Avoiding Dental Emergencies During Your Summer Vacation
No Comments
No comments yet.
RSS feed for comments on this post.
Sorry, the comment form is closed at this time.