November 9, 2022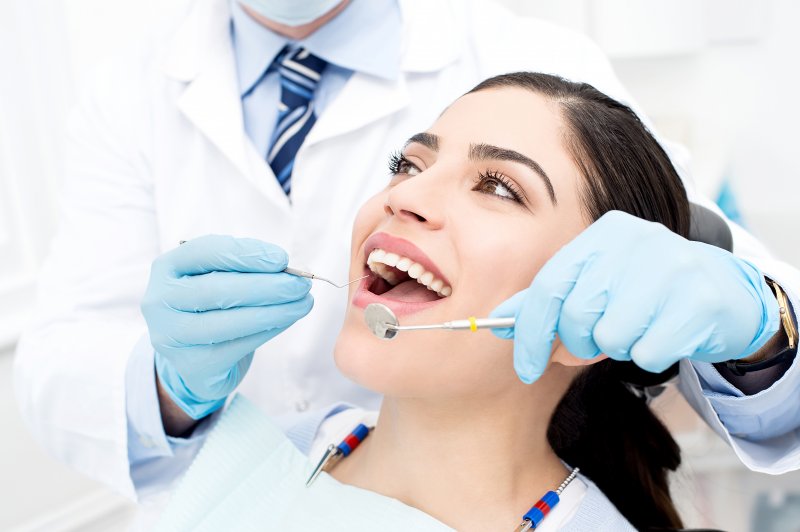 Are you diligent about brushing and flossing? Even if that's the case, you need to visit your dentist regularly to maintain a healthy smile. These routine appointments are essential to keep your oral health in tip-top shape. If you're feeling a pinch in your wallet, you may be tempted to put off these visits in an effort to save a few bucks. However, you can save plenty of money by seeing your dentist in Fresno every six months – here's how.
Prevent Tooth Decay
Even if you stay on top of your oral hygiene routine, your mouth will never be fully clean without professional cleaning. There are nooks and crannies that a toothbrush alone cannot reach. Fortunately, that's where dental cleanings come in to save the day. At every appointment, your dentist will check for existing decay to address the issue sooner rather than later. Repairing your decayed teeth with fillings will help you avoid needing more invasive treatments like root canal therapy or an extraction – both of which come with a higher out-of-pocket cost, even if you have insurance.
Fight Off Gum Disease
At every dental checkup, your dentist will check your mouth for signs of gum disease. It's an incredibly common condition that affects approximately half of Americans over the age of 30. The good news is that gum disease is easily preventable and can even be reversed in its early stages. Because of that, it's crucial to seek treatment right away. Otherwise, gum disease can progress and lead to further complications, such as gum recession, loose teeth, tooth loss, heart disease, and diabetes.
Reduce Staining and Discoloration
At the end of your dental cleaning, your hygienist will polish your teeth with a gritty material known as prophylaxis paste. It helps break apart surface stains caused by smoking, drinking coffee, and aging. They'll leave your pearly whites sparkling clean! With regular cleanings, you're less likely to feel the need to invest in cosmetic services like teeth whitening to reverse discoloration in the future.
Screen for Oral Cancer
You may be surprised to learn that your dentist checks for oral cancer at every routine appointment. They'll check your neck, mouth, throat, and oral tissues for signs of this deadly disease. Since it progresses so quickly, missing a single appointment could make the difference between being able to easily treat it and needing intensive chemotherapy. It's safe to assume that these dental visits will not only save you money, but your life as well.
Are you overdue for your six-month checkup? Contact your dentist in Fresno and schedule an appointment today. With their help, you can start the new year with a healthier smile and a thicker wallet!
About the Author
Dr. Byron Reintjes has an impressive 30 years of dentistry experience under his belt. After earning his dental doctorate from Brigham Young University, he went on to complete advanced training in orthodontics and Invisalign. To schedule a checkup with Dr. Reintjes, visit our website or call (559) 438-6684.
Comments Off

on How Visiting Your Dentist Can Save You Plenty of Money
No Comments
No comments yet.
RSS feed for comments on this post.
Sorry, the comment form is closed at this time.