April 5, 2023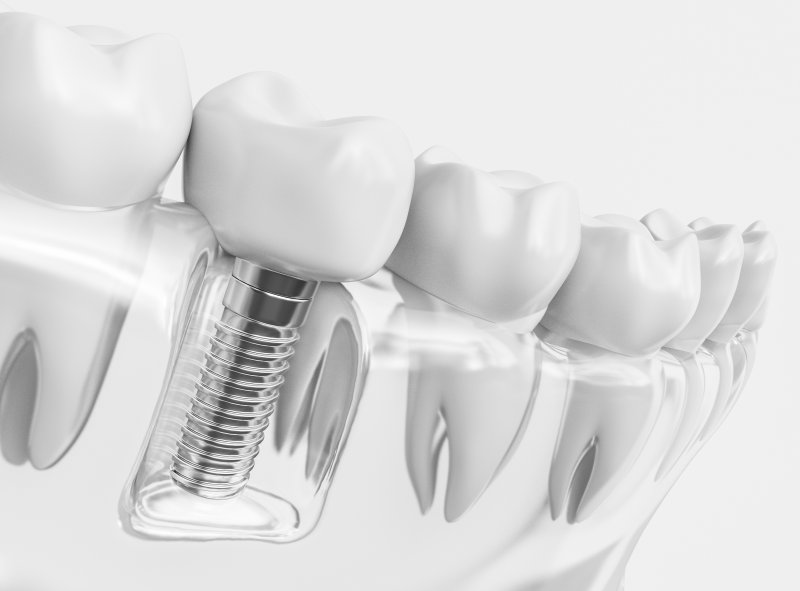 Dental implants can allow you to do all kinds of things with your life. If you've been missing teeth for a while, these implants can allow you to eat, smile, and talk better than you may have been able to for a very long time.
While your dental implants are supporting you, there are things that you can do to support them. Here are some lifestyle choices you can make to ensure that your dental implants stick around.
Quit Smoking
Starting with one of the biggest ones—smoking can be disastrous for your overall health, and for your dental implants in particular. One study, conducted in Italy, found that people who smoked were up to 14 times more likely to see their dental implants fail.
Even if this number is high, nearly every expert on the matter agrees that tobacco use can cause serious problems for the long-term success of dental implants. Most professionals will even make you quit smoking before performing the procedure, so you might as well keep the streak going!
Keep Your Body Strong
One of the primary reasons that dental implants can fail is due to infection. For that reason, the strength of your immune system is deeply important to the long-term success of your dental implants.
If you want to support your dental implants, boosting your overall immune health can be beneficial. This means eating a healthy diet that's rich in vitamins and engaging in exercise to keep your body in good condition.
Get Dental Hygiene Straight
Just like the rest of your teeth, the best way to prevent infections from attacking your dental implant is to clean it thoroughly. Brush and floss your dental implants along with the rest of your teeth to ensure that they stay in as good a condition as possible!
About the Author
Dr. Byron Reintjes has been a dentist for over 30 years, and every day he looks forward to being able to help his patients look and feel the best that they possibly can. Dr. Reintjes received his dental doctorate from the Case Western Reserve University School of Dentistry, then completed a year-long dental residency with an emphasis on trauma care.
If you have any questions about dental implants, he can be reached at his website or by phone at (559) 438-6684.
Comments Off

on How to Keep Your Dental Implants in Good Condition
No Comments
No comments yet.
RSS feed for comments on this post.
Sorry, the comment form is closed at this time.