May 18, 2020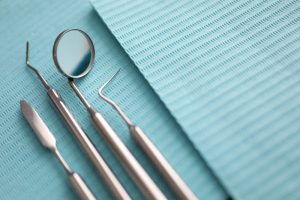 Whether you've developed a cavity from snacking or chipped a tooth from chewing on your fingernails, there are plenty of reasons why you may be looking for a "dentist near me" as quarantine orders begin to lift. With the threat of COVID-19 still present, sanitation and safety are at the forefront of everyone's mind. Thankfully, dental professionals have always been experts at keeping both you and their tools exceptionally clean. Read on to learn more about the different techniques your Fresno dentist is using to keep their instruments spotless during the coronavirus pandemic.
Utilizing Single-Use Tools
Now more than ever, it's essential that absolutely no germs are passed between patients via commonly used dental tools. To completely eliminate the chance of spreading infected particles, some items are designed to only be used for a single patient. Items like suction tube tips and needles are disposable and discarded directly after coming in contact with a patient. After one use, they are thrown away in a hygienic receptacle that contains any potentially dangerous particles.
Sterilizing Reusable Instruments
Anything that comes near your mouth and cannot be thrown away is sterilized thoroughly. Instruments like mouth mirrors, dental scalers, handpieces (drills), and forceps are cleaned with specialized equipment between each appointment. Each tool is disinfected with protocols specifically outlined by the Centers for Disease Control and Prevention. Your dentist may use an autoclave (steam under pressure), dry-heat oven, or chemical vapor (or chemiclave) to keep their instruments impeccably clean. These specialized machines are tested regularly, some on a weekly basis, to ensure they're always working properly.
Disinfecting Fixtures & Surfaces
There are plenty of immovable fixtures and surfaces in your dentist's examination room that need to be kept clean as well. Anything that you or your dentist touches needs to be sanitized regularly to prevent the spread of infected respiratory droplets. This includes objects like countertops, switches, drawer handles, keyboards, faucets, dental chairs, keyboards, and doorknobs. First these items are washed with soap and water to remove any large particles and debris that could shelter smaller germs. Then, a hospital-grade sanitizer is used to kill any remaining potentially dangerous microorganisms.
Now and always, your dentist's top concern is your health. Although many of the new COVID-19 safety protocols like sterilizing dental instruments happen behind the scenes, you can feel confident that your dental team is taking every precaution to keep your smile and their tools as clean as possible.
About the Author
Since 1991, Dr. Byron Reintjes has cared for the wellbeing of Fresno, CA and the surrounding communities by providing excellent, comfortable, and long-lasting dentistry. He and his team have always met and exceeded the ambitious sanitation standards set forth by the Centers for Disease Control and Prevention. After careful consideration, he has added even more infection control precautions to ensure the safety of his patients when they come in for treatment during the COVID-19 pandemic. If you'd like to learn more, he can be reached via his website or at (559) 438-6684.
Comments Off

on How Dentists Are Keeping Their Instruments Clean in COVID-19
No Comments
No comments yet.
RSS feed for comments on this post.
Sorry, the comment form is closed at this time.