October 26, 2023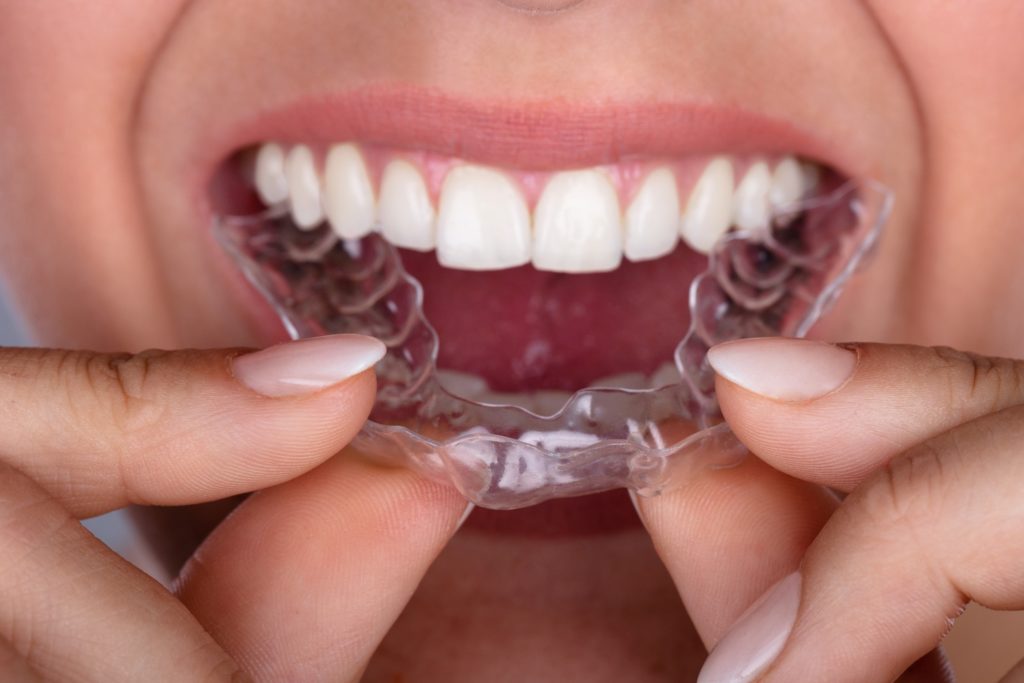 With no dietary restrictions, shorter average treatment timelines, and removable aligners, Invisalign is relatively hassle-free – once you get used to life with braces, of course. The good news is that staying on-track with your treatment plan really comes down to a few simple do's and don'ts, like the below:
DO: Wear Your Aligners for 20+ Hours a Day
Unlike metal braces, clear aligners aren't bonded to your teeth. On one hand, that's a perk because you can remove them. On the other hand, it comes with the 20-22 hour-a-day wear-time rule. Essentially, to stay on-track with your treatment plan, you should only take them out to eat, drink anything other than water, and complete your oral hygiene regimen.
DON'T: Forget to Use Your Chewies
Have you ever seen a little gap between your trays and your teeth? Chewies are designed to seat your aligners in so that doesn't happen. That's why dentists often encourage their patients to use their chewies each time they put them back in.
DO: Clean Your Teeth (and Trays!) After Each Meal
Although your aligners cover your teeth, you can still get cavities if you don't take good care of your smile. So, make sure to clean your teeth and trays after breakfast, lunch, dinner, and any snacks in between. Keeping an on-the-go oral hygiene kit with you can help make this task significantly easier!
DON'T: Use Hot Water to Clean Your Aligners
Always use lukewarm or room-temperature water to clean your aligners! If the water is too hot, then your trays can warp, rendering them virtually useless. That's why it's so important to check the temperature beforehand.
DO: Switch Your Trays on the Right Day
While some patients switch their aligners every seven days, others change their trays every 10 or 14 days – it really depends on the treatment plan! It can be helpful to print out the list of dates and tape it to your bathroom mirror so you don't forget. Similarly, you can set a reminder on your phone or create a calendar event so you never miss the date.
DON'T: Skip Your Check-In Visits with Your Dentist
Even if you have all of your aligners, you can't skip your check-in visits with your dentist. These appointments are crucial because they monitor your progress and ensure that changes are made to your treatment plan if necessary, which is often the case for patients whose teeth aren't tracking properly. Plus, if any oral health issues develop, like gum disease, your dental team can provide the necessary restorative care right away.
About the Doctor
Dr. Reintjes' 30+ year career in dentistry began at Case Western Reserve University School of Dentistry. Since earning his dental doctorate, he has continued to pursue advanced training on orthodontic treatments, like Invisalign, so he can help his patients in Fresno achieve smiles that are as healthy and functional as they are beautiful! If you'd like to learn more about the clear aligner treatment process, you can reach out to him via his website or by phone at (559) 438-6684.
Comments Off

on 3 Key Do's and Don'ts of Invisalign Treatment
No Comments
No comments yet.
RSS feed for comments on this post.
Sorry, the comment form is closed at this time.