April 11, 2021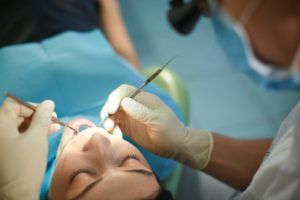 A full mouth reconstruction in Fresno provides a solution when multiple dental procedures are needed. Instead of undergoing several individual treatment processes that eat up extra time and financial resources, a complete smile makeover takes a more targeted, streamlined and efficient approach. If you undergo this type of treatment process, what can you expect when recovering? Continue reading to find out.
Why Specificity Matters
Because each patient's care is custom fit to his or her needs, there is no set recovery time. Furthermore, the details of the healing process are highly dependent on the specific type of treatment you undergo.
Professional Teeth Whitening
If your teeth are stained or discolored, brushing and flossing won't help to whiten them. With professional teeth whitening, your smile can be brightened in a single visit. Better yet, there typically is no recovery time needed. However, you'll want to limit your consumption of highly pigmented foods and beverages.
Porcelain Veneers
It usually takes two to three visits to have your smile revamped with porcelain veneers. At the first visit, bite impressions are taken and sent to a lab that will fabricate the permanent veneers. The timespan from beginning to end is usually two to three weeks. After being placed, veneers usually don't require any recovery time, but you'll want to avoid eating extremely hard foods and using your teeth as tools.
Direct Bonding
Usually only taking around an hour to complete, direct bonding can upgrade a smile in just a single visit. Once the procedure is completed, patients are generally able to return to their normal activities, as long as they are within the dentist's guidelines.
Dental Restorations
Depending on the type of dental restoration that is performed, the recovery time can range from a day to a few months. For example, a root canal typically only takes a couple of days to recover from, while receiving a set of dentures can take several months to complete the process.
Dental Implants
One of the lengthier procedures, the dental implant process can take up to a year to complete and to recover from. However, once the process concludes, patients are left with a rebuilt smile that, with proper care, can last a lifetime.
Invisalign
There isn't much recovery time associated with Invisalign, but the treatment can generally span from 12 to 18 months. Then, additional time is required for wearing a retainer, which helps to solidify the results.
To get a clearer picture of how long it will take to recover from your smile makeover in Fresno and to get other key details, you'll need to visit a dentist to have a custom plan mapped out. With a treatment protocol tailor-made to suit your smile needs and desires, you can soon have your oral health and aesthetics completely turned around!
About the Author
Dr. Byron L. Reintjes earned his dental degree from the Case Western Reserve University School of Dentistry. He has additionally undergone advanced training in orthodontics and Invisalign, which allows him to provide well-rounded care to his patients. Dr. Reintjes performs full mouth reconstructions at his private practice, and he can be reached for more information or to schedule a visit through his website.  
Comments Off

on Expect This When Recovering from a Full Mouth Reconstruction
No Comments
No comments yet.
RSS feed for comments on this post.
Sorry, the comment form is closed at this time.