March 14, 2018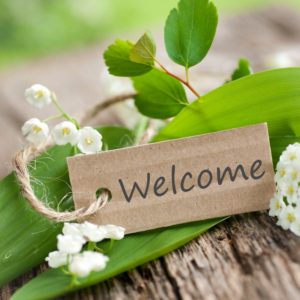 We love to stay in touch with our patients because we know that having a trusting relationship with your dentist in Fresno can change the way you think about dental care. That's why we've decided to embark on this project — our blog. In the future, you'll find lots of insightful information here that relates to our practice and to oral health in general. We hope you enjoy reading our posts! For now, though, we'd just like to take a moment to introduce ourselves.
The Dentist
Dr. Byron Reintjes leads our team of talented professionals. He has been practicing dentistry for many years, and despite decades of experience, he is still eager to keep honing his craft. He particularly loves learning about the new gadgets and technology that can make the dental experience easier and higher quality for his patients.
If you're already one of Dr. Reintjes' patients, you know that he loves interacting with people. If you haven't met him yet, you're in for a treat. His friendly disposition and commitment to providing top-notch care will hopefully make you feel like he is a dentist you can truly trust.
What Makes Us Different
There are lots of dentists around Fresno, but not all of them deliver the same high level of service and compassion. In our practice, there is a strong focus on providing personalized, one-on-one attention. We also want to make you comfortable, which is why we offer various amenities to make you feel more like you're a spa than at a dentist's office. After your appointment, we'll even provide you with a hot towel so you can go back to your normal activities feeling as refreshed as possible.
You'll also note that we use cutting-edge technology in our office, including advanced imaging machines, intraoral cameras, and digital impressions. We even use The Wand, which helps us to deliver a numbing agent without a painful injection.
We offer a wide range of services, from basic checkups to restorative treatments and more. Dr. Reintjes is even trained in orthodontics, so we won't have to refer you to another practice if it turns out you need braces.
We Are Always Accepting New Patients
If you are looking for a new Fresno dentist, we hope you'll consider us! We are always ready to welcome new patients. And since we're a family-friendly practice, we invite you to make appointments for yourself as well as your children. Dr. Reintjes loves working with young ones and protecting those precious smiles!
But what if there's no time to make an appointment? We offer emergency dentistry services as well! If you're in the area and find that you're on the verge of a dental disaster, please give us a call. We'll do all we can to make sure you receive prompt treatment that relieves your pain and restores your dental health.
Now that you know more about us, we hope you'll stick around and let us care for your dental health needs.
Contact Us
Dr. Reintjes and the rest of our team would love to see you, whether you are already one of our valued patients or you're looking for a new dentist. Please feel free to contact us at 559-438-6684.
Comments Off

on Welcome to Your Dentist in Fresno's Blog!
No Comments
No comments yet.
RSS feed for comments on this post.
Sorry, the comment form is closed at this time.