November 5, 2020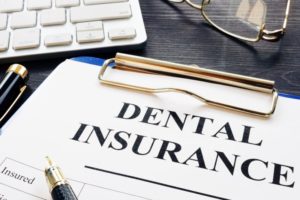 Your calendar is finally down to the last month, and if you're still trying to wrap your head around where this year went, you're not alone! The new year will be here before you know it, and like many others, you might still have dental insurance benefits to take advantage of. The good news is, you still have time. Every month, you invest in your plan, so it's important that you make the most of it. Your Fresno dentist has five tips to share with you that can help you maximize your benefits and save money in the long run.
Five Tips to Help You Maximize Your Dental Insurance Benefits
For most people, the last three months of the year tend to be the busiest time with travel and the holidays. This can make it difficult to prioritize self-care, and you may have put a trip to the dentist on the backburner this year. Did you know that according to an Oral Health and Well-Being survey, people with dental insurance benefits are 58% more likely to make time to visit the dentist? It shouldn't be surprising that these people also have better oral health as a result. Check out these five easy ways you can get the most out of your dental insurance:
Prioritize Preventive Care
This is one of the most practical ways to maximize your benefits. If your dentist is able to examine your mouth on a regular basis, they can catch any issues before they get out of hand. This can help you avoid costly treatments that can put a strain on your time and wallet.
Maintain Oral Hygiene
This is not only simple, but it's also preventive. Although it might not seem like it is directly connected to the idea of maximizing your benefits, brushing and flossing every day is the easiest way to remove plaque and bacteria from your teeth. This results in better oral health and keeps your teeth and gums safe from decay or infection. Plus, with the multitude of sugary and starchy treats you likely enjoy during the holidays, it can't hurt to show your teeth a little extra love this season.
Make Sure Your Dentist of Choice Is in Network
Some dental insurance plans require that a practice be on a specific list that is within their network in order for them to provide coverage. Make sure to check your insurance provider's website before scheduling an appointment with a dentist so that you can be fully prepared for what to expect.
Don't Let FSA Go Unused
Flexible Spending Accounts are notorious for being forgotten about, and if the funds aren't used, they don't roll over into the next year. If you are making a monthly contribution to this type of account, make sure you check your balance and take advantage of it while there's still time!
Be Aware of Any Changes to Your Benefits
It's extremely common for insurance providers to make annual updates to coverage. Before you head into the new year, do your research so that you are aware of any changes being made to deductibles, co-pays, maximums, etc.
No matter what benefits your coverage offers, you'll want to make sure you make the most of them. Talk to your dentist about the different payment options they offer at their practice and let them help you maximize your monthly investment.
About the Author
Dr. Byron L. Reintjes has been leading the team of experts at his private practice in Fresno since 1991. He is passionate about helping his patients maintain oral health by educating them on how to best maximize their dental benefits. He has undergone advanced dental training outside of his practice, and his years of experience allow him to be able to provide the highest level of care. Are you ready to make the most of your dental insurance benefits? Schedule an appointment online, or call (559) 438-6684.
Comments Off

on Five Ways You Can Maximize Your Dental Insurance Benefits
No Comments
No comments yet.
RSS feed for comments on this post.
Sorry, the comment form is closed at this time.