August 19, 2022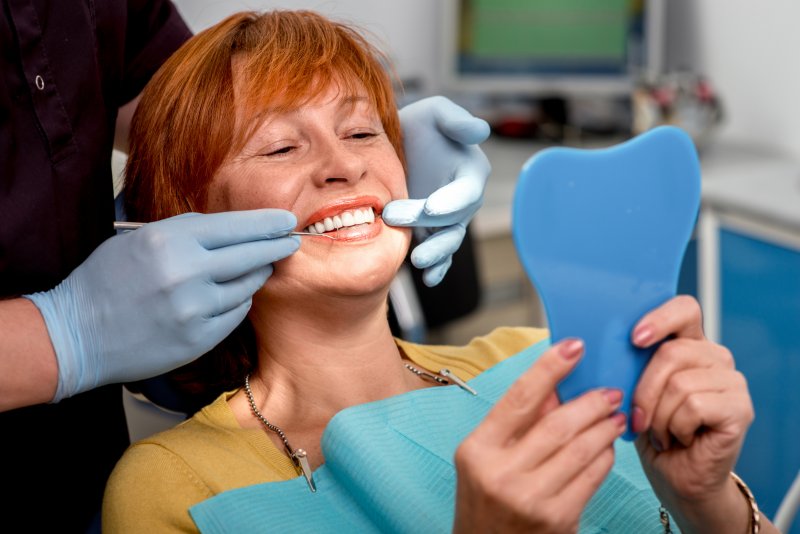 When you get a tooth pulled, you tend to feel a bit iffy about your smile. After all, the extraction creates a space that doesn't blend with your other teeth! Most patients would want a replacement tooth as soon as possible. Still, how long should you wait post-removal to get a dental implant? Well, your Fresno dentist is here with the answer. Learn the wait-time for dental implants after tooth extraction and the benefits of treatment in this article.
How Long Should You Wait?
Remember that tooth extraction is a major oral surgery. It's thus best to wait ten weeks after treatment before implant placement. Otherwise, the later procedure could upset things and cause further damage.
In rare cases, getting a dental implant at the same time as a tooth extraction is possible. However, whether that applies to you will depend on factors like health status, tooth position, and not having an infection. Plus, only an oral surgeon can confirm if you qualify for a reduced waiting time.
Whatever your situation, though, don't delay the implant process too long. Once your tooth is gone, the resulting gap leaves room for surrounding teeth to shift. Left untreated, this shift can lead to tooth loss, jawbone deterioration, and even TMJ issues.
The Benefits of Dental Implants
Despite their (potentially) extended wait, you can rest assured that dental implants are worth it. They have many advantages, including:
They're Long-Lasting: Unlike dentures or bridges, implants don't need replacement every few years. When well-maintained, they can last for up to twenty years or so.
They're Successful: The vast majority of dental implants successfully bond with patients' jawbones. In fact, the treatment's long-term success rate stands at 95%!
They Look and Act Natural: Because implants fuse with your jaw, they stay secure and lifelike. As a result, they look and act like natural teeth, restoring your beautiful smile and ability to chew food.
They Prevent Facial Collapse: Implants mimic natural tooth roots by stimulating your jawbone. As a result, they preserve your jaw's bone tissue and keep your face looking full and young.
It's easy to get restless when waiting on a smile restoration. Still, the facts above show that there's good reason to be patient!
About the Practice
Dr. Byron Reintjes is a dentist based in Fresno, CA, having earned his dental doctorate from Brigham Young University. For nearly thirty years, he's offered patients comprehensive services meant to improve oral health. To that end, his specialties are preventive, cosmetic, and restorative dentistry, as well as emergency dental procedures. He can even perform dental sedation and wisdom tooth removal. Dr. Reintjes currently practices at his self-titled clinic and is reachable on his website and by phone at (559)-438-6684.
Comments Off

on After Tooth Extraction, When Can You Get a Dental Implant?
No Comments
No comments yet.
RSS feed for comments on this post.
Sorry, the comment form is closed at this time.