July 13, 2020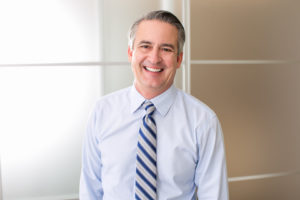 For centuries, dentures have been used to replace missing teeth and give people back their ability to eat and smile with confidence. These sets of prosthetic teeth attached to a gum-colored acrylic base are great solutions to full or partial tooth loss. However, if you've been wearing dentures for a while, you may have noticed that they don't always fit as well as they did when you first got them. Due to the ways your mouth changes over the years, dentures in Fresno need to be adjusted regularly. What happens if you keep wearing dentures that don't fit correctly? Let's discuss the health problems that can occur and how your dentist can fix the problem once and for all.
The Dangers of Poorly Fitting Dentures
In addition to aesthetic and comfort problems, ill-fitting dentures can result in the following:
Jaw joint problems. With unstable dentures, your biting force isn't evenly distributed. This places stress on your temporomandibular joint (TMJ), the joint under your ears that allows your jaw to open and close. You may experience chronic headaches, sore jaw, or a swollen face or neck.
Poor nutrition. When chewing becomes difficult, you may cut healthy foods like lean meats and fibrous vegetables out of your diet in favor of soft foods. As a result, you might miss out on essential nutrients.
Soft tissue irritation. Loose dentures inevitably rub up against your gums and cheeks. Swelling, inflammation, and even infection are more likely to occur.
While you can replace your dentures to alleviate the issue, it's just going to happen again in a few years. Using dental implants in Fresno, your dentist can completely eliminate the problems of ill-fitting dentures.
How Your Dentist Can Solve the Problem
Instead of sitting on your gums, your dentures can be anchored by four to eight dental implants. These small, biocompatible titanium posts are placed into your jawbone at strategic angles to provide maximum support for a full or partial denture. Because the implants act as your tooth roots, they'll feel more natural and prevent your teeth from slipping around. Not to mention, they can last 30+ years, providing you with a sturdy, long-lasting smile.
If you've noticed that your dentures don't fit quite like they used to, give your dentist a call. A set of implant-retained dentures might be just what you need.
About the Author
Dr. Byron Reintjes is a dentist in Fresno, CA who earned his doctorate at the Case Western Reserve University School of Dentistry almost 30 years ago. He has received special training in surgically placing dental implants and restoring them with dentures. To learn more about whether you're a candidate for implant-retained dentures, contact Dr. Reintjes at (559) 438-6684.
Comments Off

on The Dangers of Wearing Dentures That Don't Fit Properly
No Comments
No comments yet.
RSS feed for comments on this post.
Sorry, the comment form is closed at this time.