October 10, 2022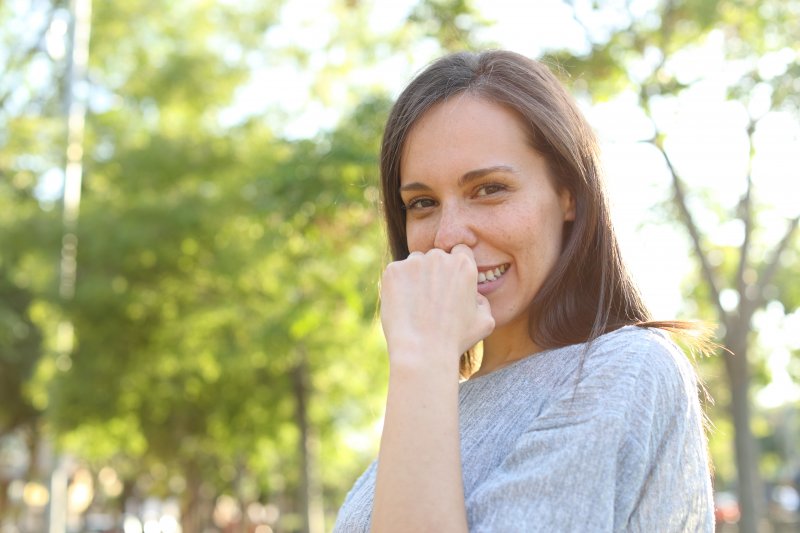 Do you typically hide your smile whenever you laugh or take a selfie? Are you unhappy with the way your teeth look? If so, then cosmetic dentistry may be the ideal solution for you. However, you might be wondering what kinds of problems these treatments usually address. Read on to learn four common cosmetic dental flaws and the procedures used to correct them!
#1: Discolored Teeth
It's natural for people's teeth to stain over years of being exposed to dark-colored foods and drinks. Fortunately, you don't have to settle for a yellow hue across your smile for the rest of your life. Speak with your dentist and they might provide you with both in-office and at-home professional teeth whitening treatment to blast away stains from your pearly whites. They'll use powerful and safe products to brighten your smile, and you can expect the results to last a couple of years with proper care.
#2: Chipped Teeth
If you have one or several chipped teeth, consult your dentist about cosmetic treatment options to address the issue. For minor damages, they may offer you dental bonding, which will involve using composite resin to rebuild your smile. For more complex cases or if you want a more comprehensive makeover, then you might consider opting for veneers, metal-free dental crowns, or a mixture of both. Both will be able to preserve your teeth while also improving their appearance for many years to come.
#3: Misshapen Teeth
This is one of the most common yet unspoken dental flaws that patients struggle with. There are typically two treatments that can address this issue: dental bonding and veneers. If you're looking for a cost-effective and quicker procedure, then you can alter the size and shape of your pearly whites with dental bonding in a single visit. Veneers can correct more severe conditions over a couple of weeks, and the results can last a decade or longer depending on how you care for your brand-new smile. You might even consider gum recontouring, which can remove excess gum tissue to reveal the beautiful tooth underneath!
#4: Crooked Teeth
If you wish you could have straighter teeth, then you should ask your dentist about orthodontic treatments, including Invisalign. With these clear aligners, you can achieve a more uniform, appealing, and healthy smile. You can also address misalignment issues with veneers. While this won't change the position of your teeth, the porcelain shells can make them appear straightened along with improving their size, shape, and color.
Speak with your dentist if you're unhappy with the way your smile looks in the mirror. They'll be more than happy to assess your situation and determine which cosmetic dental treatment would be best for you!
About the Author
Dr. Byron L. Reintjes earned his dental degree from the Case Western Reserve University School of Dentistry. He also regularly seeks continuing education to refine his skills and expertise. He offers a wide variety of high-quality services, including teeth whitening, dental bonding, veneers, Invisalign, and gum recontouring. If you'd like to schedule a consultation, visit his website or call him at 559-438-6684.
Comments Off

on 4 Common Cosmetic Dental Flaws & How to Correct Them
No Comments
No comments yet.
RSS feed for comments on this post.
Sorry, the comment form is closed at this time.