January 27, 2019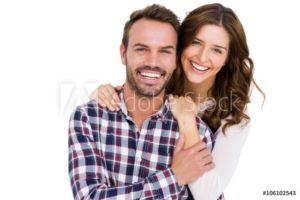 Looking for a great way to start 2019? How about a visit to your cosmetic dentist in Fresno? He or she will be glad to discuss your smile enhancement options with you. Popular choices include teeth whitening, veneers, and cosmetic bonding. Each approach can improve not only your looks but your self-confidence as well.
Teeth Whitening: A Simple Approach That Offers Advanced Results
The exterior of your teeth are covered by a shiny white substance called enamel. It not only protects the dental pulp inside the tooth but gives your smile its natural sheen.
Unfortunately, most people's enamel takes a beating over the years due to the effects of aging or lifestyle factors. One simple and effective way to help reverse this process is with a tooth whitening treatment from your dentist in Fresno. Here's how it works:
A trained dental professional applies whitening gel to your teeth while you relax in the dentist's chair.
After about 20 minutes he or she will check the results. If additional whitening is needed, then a second treatment is applied. Most patients achieve their aesthetic goals within about an hour.
Once the whitening process is complete, you'll be able to show off your new and improved smile to the world.
Too busy for in-office treatment? Ask your dentist about prescription-grade whitening kits that you can use in the comfort of your own home. You'll get all the supplies you need to enjoy professional-level results in your spare time.
Dental Veneers: Like a Makeover for Your Mouth
Dental veneers are ultra-thin porcelain restorations that fit directly over your natural teeth. Each set of veneers is custom crafted for precise fit and ultimate comfort.
The journey to getting your own veneers begins with a trip to your dentist in Fresno. He or she will perform a series of digital imaging scans that the dental lab will use to craft the actual restoration.
When the veneers arrive, your dentist will use a medical-grade bonding agent to complete the treatment. Once in place, veneers typically last from 10 years to a lifetime.
Cosmetic Bonding: Simple, Comfortable, and Effective
Even people with perfectly white teeth may need cosmetic enhancement for problems like chips, cracks, gaps, and other aesthetic flaws. Cosmetic bonding is a way to erase these problem areas and make your smile more beautiful than ever.
Cosmetic bonding works by applying a special tooth -colored compound to problem areas. Your dentist will artfully apply the material to your teeth and harden it by using a special light-activated device. The entire process is quick, comfortable, and gentle and the benefits can be dramatic.
Protecting Your Investment
Enjoying long-term results from any cosmetic procedure takes reasonable self-care on the patient's part. This includes daily brushing and flossing, eating a tooth-friendly diet, avoiding illicit drugs and tobacco products, and drinking alcohol only in moderation. You should also see your dentist for periodic cleanings and checkups.
Smile enhancement is about more than just your looks. It's a way to improve every aspect of your life. Talk to your dentist soon about the options discussed in this post. You have nothing to lose and a world of benefits to gain.
About the Author
Dr. Byron Reintjes has been practicing dentistry here in Fresno for almost 30 years. Dr. Reintjes studied at the Case Western Reserve University School of Dentistry. Since then, he has completed advanced training in Invisalign and orthodontics. You can reach his office online or by calling (559) 438-6684.
Comments Off

on Looking for a New Year's Resolution? Start with Your Cosmetic Dentist in Fresno
No Comments
No comments yet.
RSS feed for comments on this post.
Sorry, the comment form is closed at this time.