Implant-Retained Crowns and Bridges – Fresno, CA
Stabilizing with
Dental Implants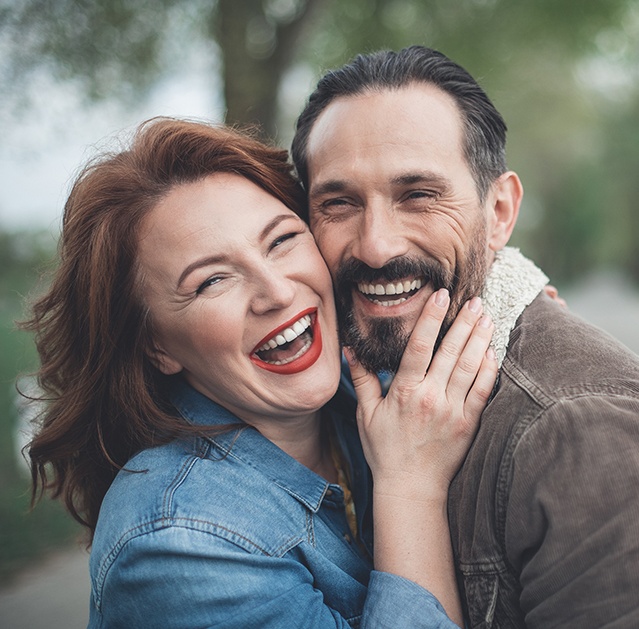 Your teeth can serve you for a lifetime with the right care over the years. Unfortunately, even with the most proactive approach to your oral hygiene, tooth loss can still occur. Whether from trauma, decay, or disease, you can replace your missing teeth with implant-retained crowns in Fresno. As an alternative to a traditional fixed bridge, implant-supported restorations don't require the support of your remaining teeth to preserve your natural smile. You can enjoy a nearly perfect replica of your real teeth with implant-retained crowns and bridges.
Why Choose Fresno Family Dental for Implant-Retained Crowns and Bridges?
One Stop for Implant Placement and Restoration
High Quality, Long Lasting Materials for Crowns
Team That Builds Strong Dentist-Patient Relationships
Dental Implant-Supported
Crowns & Bridges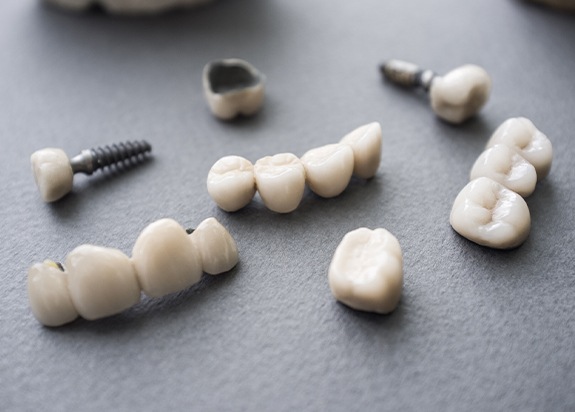 One or more consecutive missing teeth in a row are traditionally treated with a fixed bridge. An impression of your mouth is used to recreate the surfaces of your teeth. It's held in place by reshaping your adjacent teeth to bond dental crowns over them. Although it's an effective option, a fixed bridge will always have its limitations, and you'll need to permanently alter healthy teeth. Dental implants resolve the disadvantages to help you invest in your smile.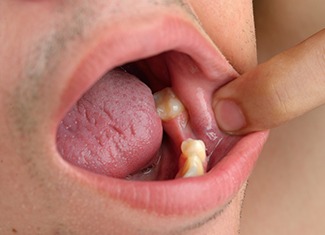 Single Missing Tooth
A titanium implant post is inserted into your jawbone to serve as a new root. An abutment is attached to the post to connect an all-ceramic crown to the implant.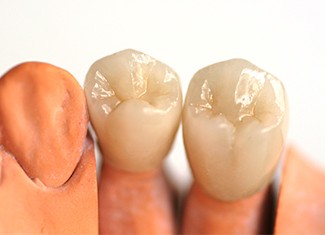 Two Consecutive Missing Teeth
A bridge of all-ceramic material recreates the portions of the teeth visible above the surface. A dental implant is inserted into the jawbone to anchor the bridge in place.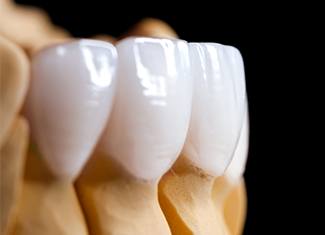 Multiple Consecutive Missing Teeth
Multiple missing teeth in a row can be treated with a dental implant at either end of the bridge supporting it. You'll enjoy unmatched stability when compared to a traditional bridge.
What is the
Process Like?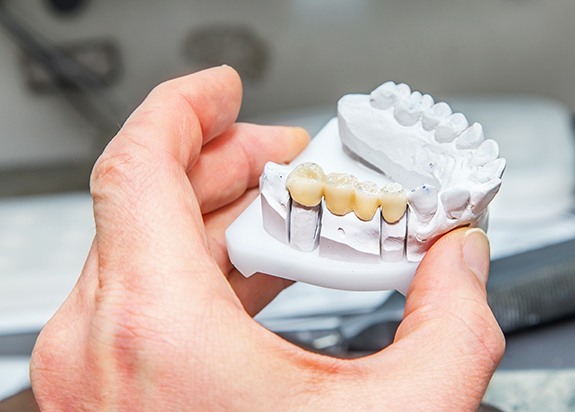 The process of rebuilding your smile with implant-supported bridges and dental crowns in Fresno will take several months; however, it's time well-spent to enjoy a solution that's proven to last for decades. It's not uncommon to need additional procedures before beginning your journey to a complete smile, like periodontal therapy, tooth extractions, or bone grafting.
After you've healed from any previous treatments, you're scheduled for your placement surgery to have your dental implants inserted into your jawbone. The posts act as new roots, stimulating bone growth to allow your jaw to fuse to them through a process called osseointegration. Once your jawbone has healed, abutments are attached to the posts. It can take a couple of weeks to heal from the minor procedure. In the meantime, the dental lab is creating your restorations to match your natural teeth to blend in when you smile.
Benefits of
Dental Implants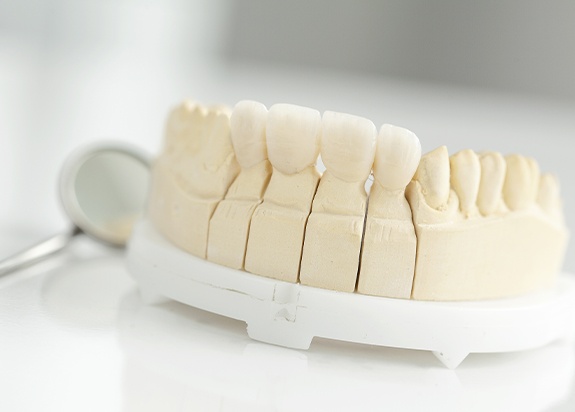 Replacing both the root and the crown allows dental implants to offer exceptional benefits, including:
Over a 95% success rate
Looks and feels natural
Doesn't rely on healthy teeth for support
Preserves your jawbone
Stops dental drift
Improves oral health
Long-term, cost-effective solution
Schedule
Your Consultation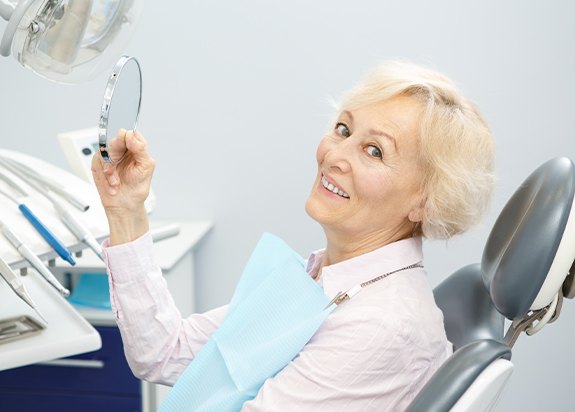 You don't need to live with an incomplete smile. Your dentist in Fresno has the advanced solutions you need to treat your tooth loss. Contact our office today to schedule your consultation for dental implants.